A Talk on 'Confucianism and the Concept of Greater China'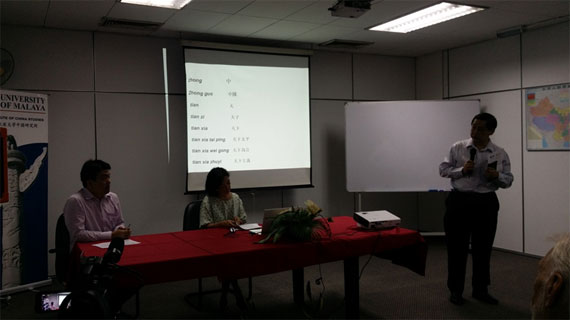 On 10 April 2015, a talk by Professor Anne Cheng, Chair in Intellectual History of China at the College de France on 'Confucianism and the Concept of Greater China' was held at the Institute of China Studies Seminar Room, University of Malaya (UM). The talk was organised by the Embassy of France in Malaysia as well as the Institute of China Studies and Malaysia France University Centre of UM.
Professor Cheng's talk began with a focus on the Chinese conception of universality. She emphasised that the Chinese version of universality is very different from the French universality of human rights, a product of the European Enlightenment, in that the former has to do with the idea of civilisation that is very much influenced by Confucian sources. Essentially the concept revolves around how China perceives itself and its peripheries.
Discussions about the concept of Chinese universality also involved the philosophy of All under Heaven (tianxia), the worldview throughout the dynastic history of the Middle Kingdom and is still relevant in the present-day China. It denotes the utopia of the world as one family and has to do with Confucian sources under the idea of Great Harmony (datong).
There was an attendance of thirty-odd people, including officials from the Embassy of France, professionals, academicians and both local and foreign students.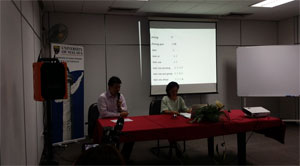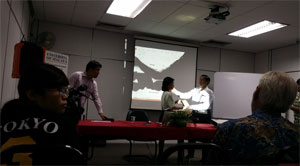 Reported by:
Lim Hui Chin
Office of Director General