ASEAN Ambassador Lecture Series 1/2015. "Malaysia-Indonesia Relations under the Jokowi Administration and its Impact for the Region"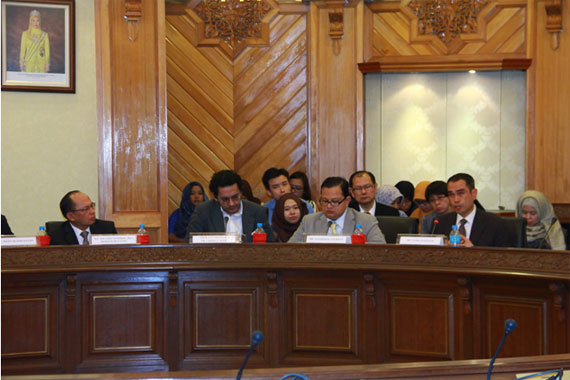 The Institute of Diplomacy and Foreign Relations (IDFR) has organised a panel discussion under the ASEAN Ambassador Lecture Series 1/2015 titled "Malaysia-Indonesia Relations under the Jokowi Administration and Its Impact for the Region" on 7 May 2015.
The panel discussed Indonesia's relations with Malaysia. In addition, the panel analysed Indonesia's foreign policy under the nine pillars of administration known as "Nawa Cita" as envisioned by President Jokowi. The panel further provided insights on current trends and future prospects of its bilateral relations and went on to outline how this engagement will impact on the region.
The panel consists of three panelists and a moderator that included H. E. Air Chief (Ret.) Herman Prayitno, the Indonesian Ambassador to Malaysia and His Excellency began his presentation by highlighting the recent 26th ASEAN Summit that was held in Kuala Lumpur and Langkawi. He also expressed full support for Malaysia as ASEAN Chairman 2015 and assured President Jokowi's commitment to the building of ASEAN Community endeavour. He also gave a brief explanation on the bilateral relations of Malaysia and Indonesia and highlighted several areas of mutual cooperation for both countries.
Associate Professor Dr Farish A. Noor, from S. Rajaratnam School of International Studies, Nanyang Technological University stressed about the importance of inculcating the sense of belonging within the people in the region towards ASEAN and how this important initiative could benefit and solidify this region in the near future. The final speaker was Mr. Mohd Zamruni Khalid, Deputy Director General from the ASEAN-Malaysia National Secretariat, Ministry of Foreign Affairs, Malaysia. Mr. Mohd Zamruni briefly touched on the recently concluded 26th ASEAN Summit. During the forum, Indonesia expressed its intention to strengthen bilateral relations with Malaysia and to give full commitment in realising the ASEAN Community by the end of the year. The session was moderated by Mr. Shahriman Lockman, Senior Analyst at the Institute of Strategic and International Studies (ISIS), Malaysia.
Among the attendees were officials from the Ministry of Foreign Affairs and other government agencies, members of the diplomatic corps, academicians, representatives from think tanks and undergraduate and postgraduate students from public and private institutions of higher learning.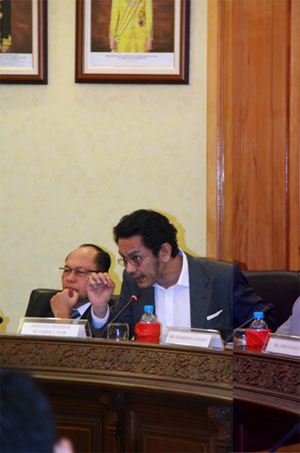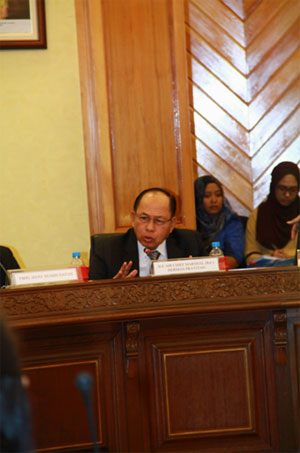 Reported by:
Nik Luqman Bin Wan Zainoddin
Regional and Security Studies Division