SPKM: Pre-Posting Orientation Course For Home-Based Staff And Spouses 3/2015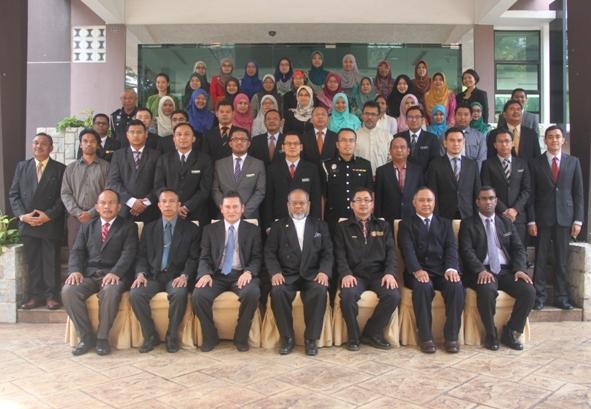 IDFR welcomed 57 participants from various ministries and government agencies for the third series of SPKM: Pre-Posting Orientation Course for Home-Based Staff and Spouses, conducted from 11 to 22 May 2015.
The programme, which was held specifically for officers grade 41 and above and their spouses, gave an overview of the various aspects of work at Malaysia's Diplomatic Missions abroad. This comprised modules related to the participants' functions, roles, tasks and responsibilities abroad and esprit de corps among them.
The participants attended various theoretical and practical sessions, including a session on Fine Dining Theory and Practicum with Mr. Sophian Ab Rahman, Ceremonial Officer from the National Palace. During the session, the participants were exposed to the dos and don'ts in a fine-dining setting, table setting, and appropriate crockery and this was followed by a simulation.
The participants were also privileged to have a session with IDFR Deputy Director General, H.E. Ambassador Aminahtun Hj. A. Karim. She shared her experience as a senior diplomat from the angle of cross-cultural understanding. She explained about the challenges and complications due to cross-cultural differences and ways to manage the diversity.
The certificate of completion was presented by the Director of Training, Mr. Syed Bakri Syed Abdul Rahman on the last day of the course.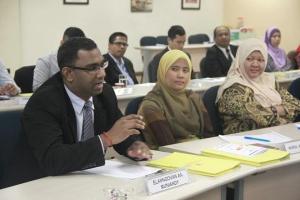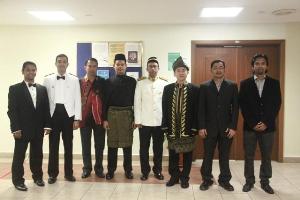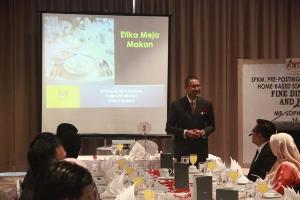 Prepared by:
Dzuita Mohamed
Training Division