Malaysian Technical Cooperation Programme (MTCP) : Diplomatic Training Course For International Participants 2016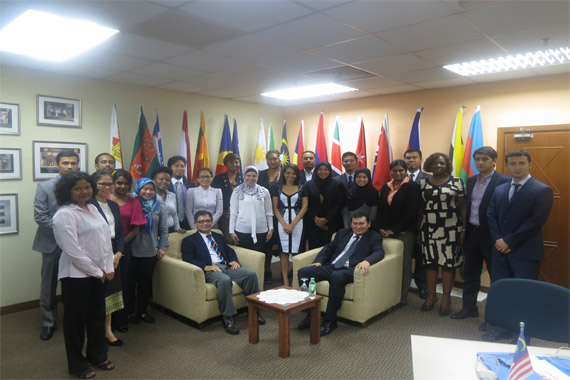 IDFR organised a Diplomatic Training Course for International Participants 2016 on 16 March to 1 April 2016. The course, funded by the Malaysian Technical Cooperation Programme (MTCP), is designed to expose aspiring junior diplomats to the various aspects of theories, practices and elements of diplomacy and international affairs.
Established in 1980 as part of Malaysia's commitment to South-South Cooperation, MTCP has become a platform for Malaysia to share its development experiences with other developing countries. Since its inception, more than 30,686 participants have been directly trained under MTCP. Today, MTCP is extended to 142 recipient developing countries in various key areas such as diplomacy, industrial technical training as well as management and public administration.
IDFR has been conducting courses under MTCP since 1991. The Diplomatic Training Course for International Participants 2016 is the first of several MTCP programmes to be held at IDFR this year.
24 participants from 19 countries underwent 17 days of training covering various issues such as national and international security, economic diplomacy, media relations, counter-terrorism and international negotiations. The participants are from Azerbaijan, Brunei, Cambodia, Cook Islands, Guinea, Jordan, Kenya, Lao PDR, Mauritius, Malaysia, Nigeria, the Philippines, Samoa, Seychelles, Sri Lanka, Tajikistan, Turkmenistan, Uzbekistan and Zimbabwe.
The Closing and Certificate Presentation Ceremony was held on 1 April 2016 at IDFR. Datuk Salman Ahmad, the Director General of IDFR delivered the Closing Remarks and presented the certificate of attendance to the participants. Mr. Edwin Batallones of the Philippines delivered the vote of thanks as the class representative. Also in attendance were H.E. Ibrahim Sahib Ansar, the High Commissioner of Sri Lanka to Malaysia; Ms. Fenny Nuli, Undersecretary of International Cooperation and Development Division (ICADD), Wisma Putra; Chargé d'Affaires and Embassy Representatives of the participating countries.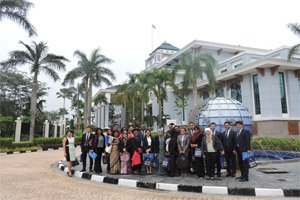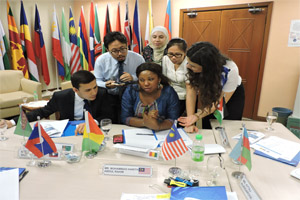 Reported by,
Sarah Zahirah Ruhama, PSED