Cultural Diplomacy Lecture Series 1/2017: "The Interface between Religion and Culture"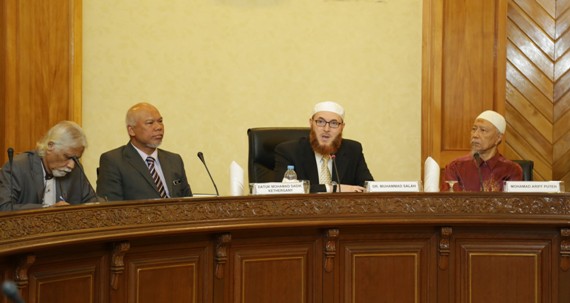 The first Cultural Diplomacy Lecture Series for this year titled "The Interface between Religion and Culture" was held on 28 March 2017 at the Treaty Room, Institute of Diplomacy and Foreign Relations (IDFR). It was attended by 84 participants from different social and educational background. Among the guests attended this two-way learning discourse were former Malaysian Heads of Missions, senior government officials from various ministries and agencies, university students and academics. Dr. Muhammad Salah was the guest speaker for this first series.
Dr. Muhammad Salah, who is one of the prominent Islamic Scholars in the United States, leads the Islamic Center of Victoria, Texas and founded two Islamic and Arabic Schools, namely the Iman Stems and the Muslim Generations. He teaches at Al-Azhar University, Shariah Academy and London College. In his lecture, Dr. Muhammad Salah pointed out that "Islam approves whatever culture as long as it is good". He also mentioned that "not everything in any culture should be dismissed in Islam". He emphasised the need and importance to teach and disseminate understanding of religions. Based on his success in vast numbers of dakwah discourse, Dr. Muhammad Salah suggested that every Muslim should take the responsibility to share the true practise and teaching of Islam with the non-Muslim societies by inter-mingling with them. This would give a clearer and real picture that Islam practises a high-level of tolerance.
The session concluded with a Q & A session, followed by a presentation of memento by Datuk Mohamad Sadik Kethergany, Director General of IDFR to Dr. Muhammad Salah, as a symbol of appreciation for his valuable contribution to the lecture series.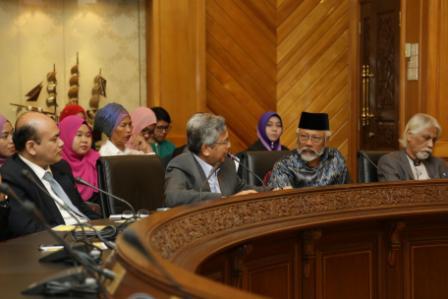 Reported by:
Major Hadzrie bin Abdul Khan (Retired)
Centre for Languages and Cultural Diplomacy