Workshop on Public Diplomacy and Media Skills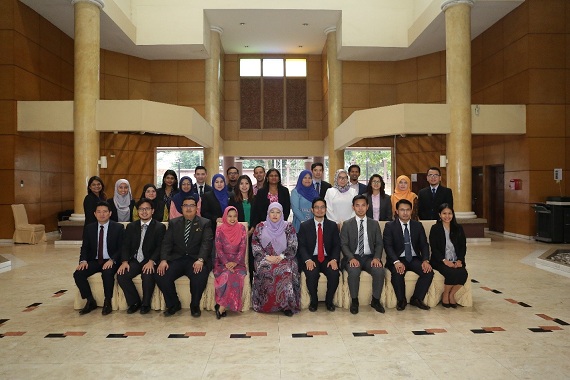 Public diplomacy is considered as one of the integral parts of diplomatic practices that requires special strategies and specific skills. Realising the increasing importance of building public diplomacy competency in government officials, IDFR has once again organised the Workshop on Public Diplomacy and Media Skills from 23 to 25 May 2017.
A total of 27 officials from the Ministry of Foreign Affairs, Prime Minister's Department, Malaysia Investment Development Authority (MIDA), Ministry of Communication and Multimedia, Malaysia External Trade Development Corporation (MATRADE), Immigration Department of Malaysia, Royal Malaysian Customs Department, Royal Malaysia Police (PDRM), Department of Islamic Development Malaysia (JAKIM), Kedah State Government, Ministry of Tourism and Culture, and Ministry of Finance attended the programme.
During the three-day workshop, participants were exposed to the importance of public diplomacy in promoting and protecting Malaysia's interests as well as the sets of skill required to handle the media effectively. Among the modules lined up for the Workshop were the Evolution of Malaysia's Public Diplomacy; Media Handling during Crisis; and Public Diplomacy: Engaging New Media and Civil Society. To add further understanding on the Evolution of Malaysia's Public Diplomacy, the participants visited the "Diplomacy @ 60: Then and Now" exhibition held at the National Museum.

The participants also engaged in a dialogue session on the practices under the Role of Media in Public Diplomacy and given lecture on the Cross-Cultural Understanding and Its Implications on Public Diplomacy. The participants were then given a hands-on approach and practical skills through simulation exercises on media interview, press conference and press release communication. The programme ended on a high note with a Closing and Certificate Presentation ceremony on 25 May 2017. Ms. Hafizah Abdullah, Director of the Centre for Leadership, Negotiation and Public Diplomacy delivered her Closing Remarks and presented the Certificate of Attendance to the participants.
Overall, the Centre for Leadership, Negotiation and Public Diplomacy, IDFR is really honoured to have had the opportunity to organise the three-day workshop. The positive feedbacks received from the participants and speakers were indeed useful to further improve on the centre's future programme.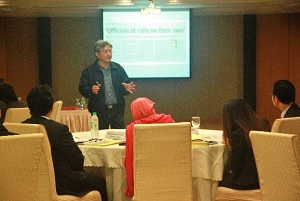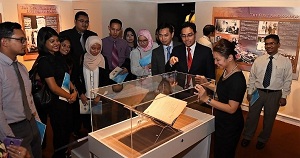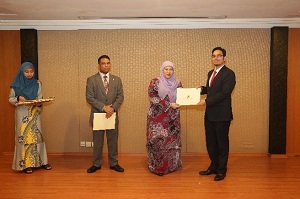 Prepared by:
Imran Ariff Mohammad Amin
Centre for Leadership, Negotiation and Public Diplomacy