Diploma in Diplomacy (DiD) 2018 Graduation Ceremony
Smartly dressed in their No. 1 suits, 16 junior officers of the Ministry of Foreign Affairs, Malaysia went on stage at the Multipurpose Hall, IDFR to receive their Diploma in Diplomacy (DiD) from the Honourable Dato' Marzuki Hj. Yahya, Deputy Minister of Foreign Affairs, Malaysia.
The graduation ceremony that was held on 22 November 2018 was also attended by the Ministry's Secretary General, Dato' Seri Ramlan Ibrahim, former Malaysian Ambassadors and High Commissioners, undersecretaries of the Ministry, representatives from the Public Service Department (JPA), DiD lecturers and speakers, IDFR's Distinguished Fellows and staff as well as the graduates' family members.
The event celebrated the completion of the six-month DiD programme that began on 2 April 2018. In addition to the diploma, three special awards were given away; Ms. Sarah Zahirah Ruhama was presented with the Minister of Foreign Affairs' Award for Best Overall Student, Mr. Muhammad Muhaimin Rasidi accepted the Secretary General of Foreign Affairs' Award for Best Leadership and Ms. Farah Syafina Bahari received the Director General of IDFR's Award for Best Academic Achievement.
A flagship programme of IDFR, the DiD is compulsory for all junior Administrative and Diplomatic Officers (PTD) of the Ministry of Foreign Affairs to prepare them for their first posting at a Malaysian diplomatic mission abroad. Conducted full-time on an annual basis at the Institute, it endeavours to mould and equip these young officers with the essential skills and knowledge of an effective diplomat.
During the ceremony, the 2018 graduates took the opportunity to reminisce on their DiD camaraderie with a video montage and a unique 'glowing hands' performance. Their success was also especially dedicated to the continuous support of their nearest and dearest who were present that day.
IDFR once again warmly congratulates the DiD class of 2018!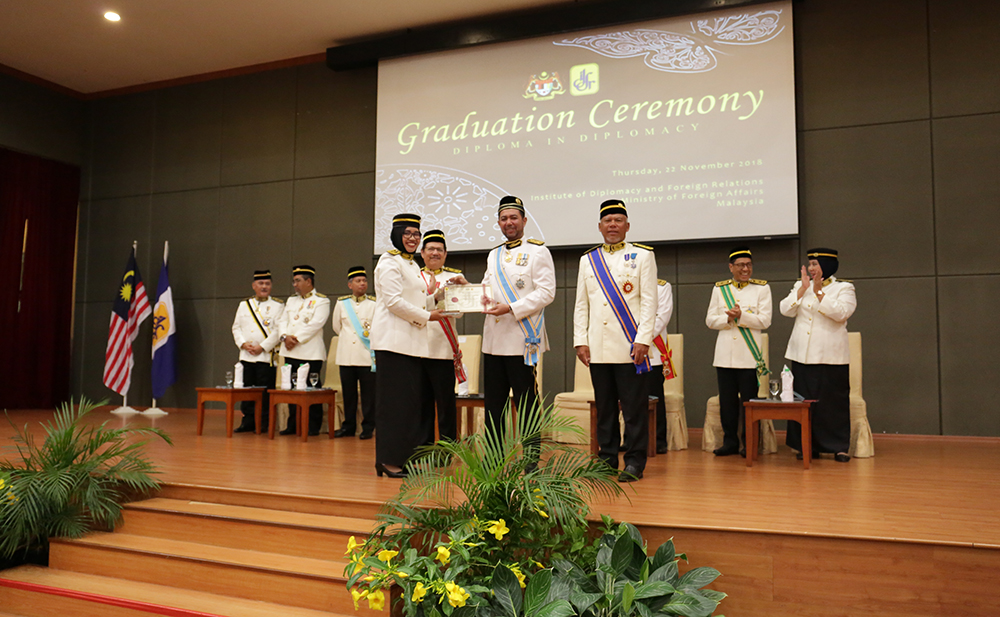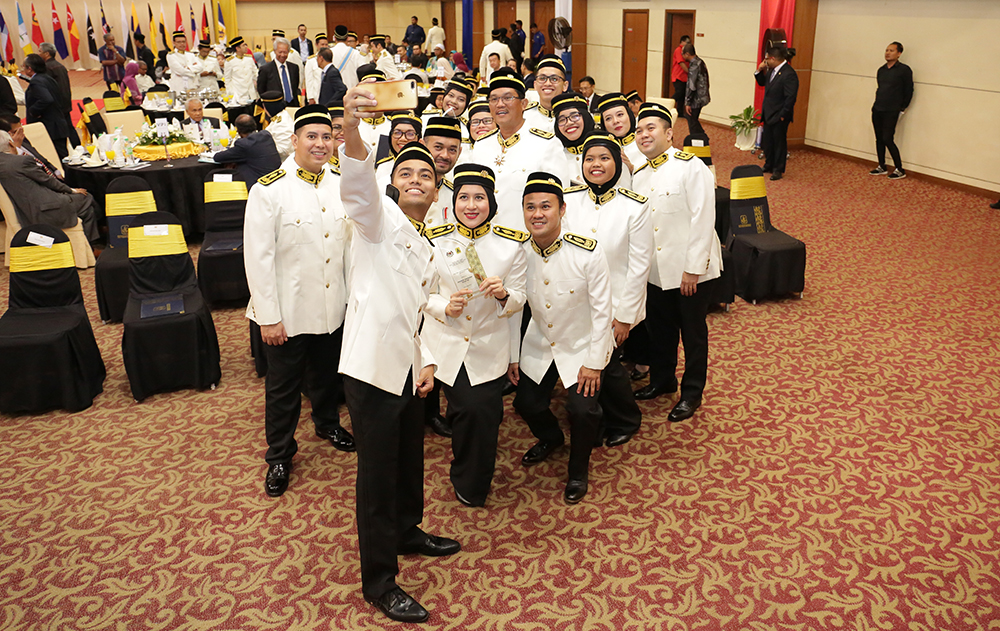 Prepared by:
Competency Enhancement Centre (CEC)