Opening Ceremony of the Diploma in Diplomacy (DiD) 2019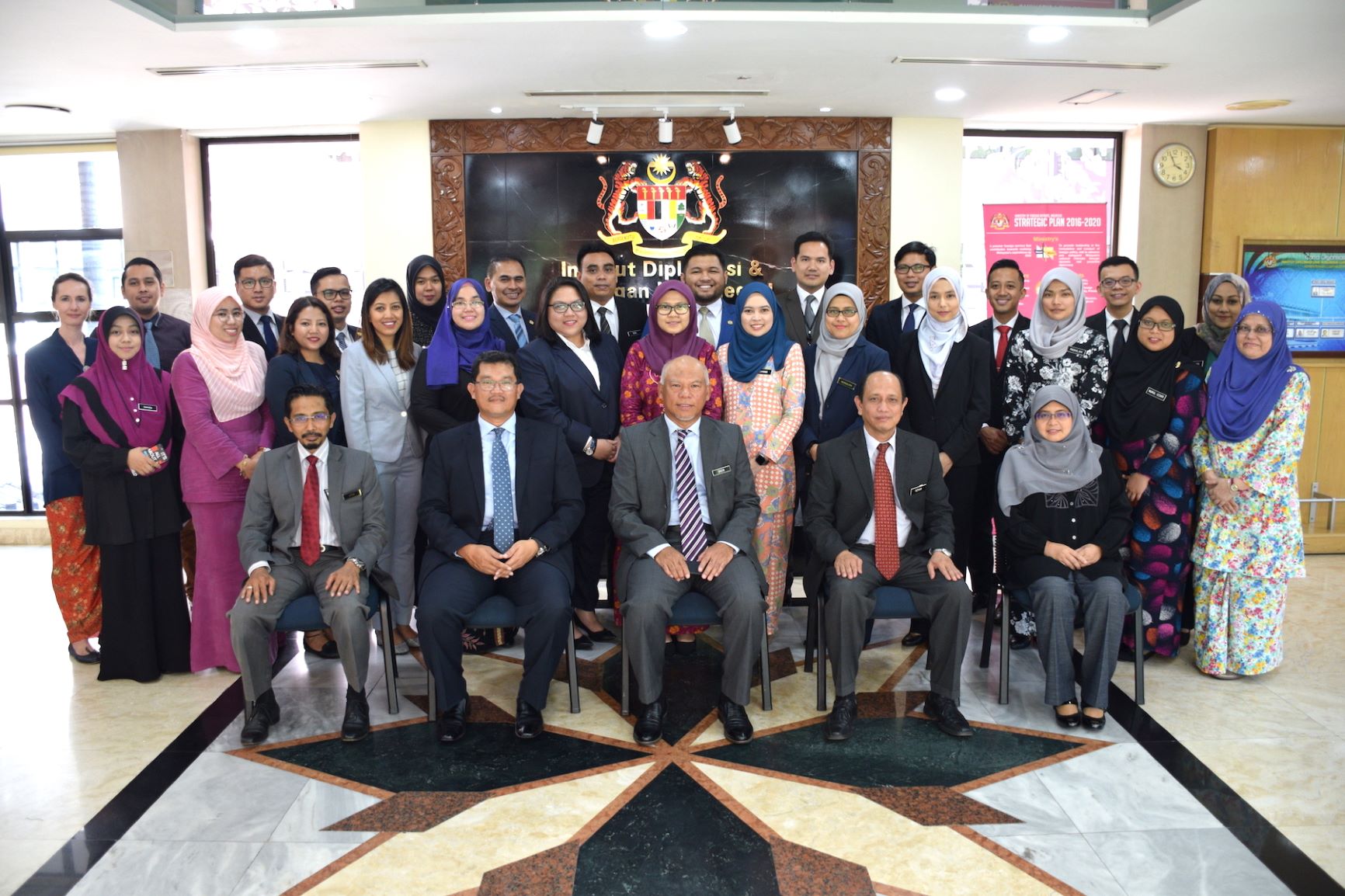 The opening ceremony for the Diploma in Diplomacy (DiD) 2019 took place on 11 February 2019 at IDFR. The DiD course is designed to give an in-depth exposure to participants on the various angles of diplomatic affairs and international relations as part of their professional preparation in performing their duties and responsibilities as Malaysia's representatives at Missions abroad.
The ceremony was graced by Datuk Mohamad Sadik Kethergany, Director General of IDFR and all Heads of Centres. Datuk Mohamad Sadik aptly delivered his speech which can be briefly divided into two sub-components: a) Malaysian Diplomats Abroad; and b) Diplomatic Competencies, with the intention to inform the participants on how to be a good and effective diplomat. Datuk Mohamad Sadik highlighted three main points in guiding the participants to becoming Malaysian diplomats of high quality, which are attitude, skills and knowledge. Among others, he underlined the importance of upholding Malaysia's interest and culture abroad and developing important skills including communication, networking and writing reports.
In his speech, Datuk Mohamad Sadik also stressed on several qualities that diplomats ought to have to be of high competence, including the ability to have a good grasp of important issues; mastering Malaysia's history and culture; and understanding the dynamics of the political and economic issues of the country. The importance of learning foreign languages, building passion in the career, and developing communication, networking as well as writing skills were also emphasised.
The welcoming remarks by Datuk Mohamad Sadik had given the DiD participants the overview of the course, and at the same time, had injected encouragement for the participants to continue to strive throughout their career.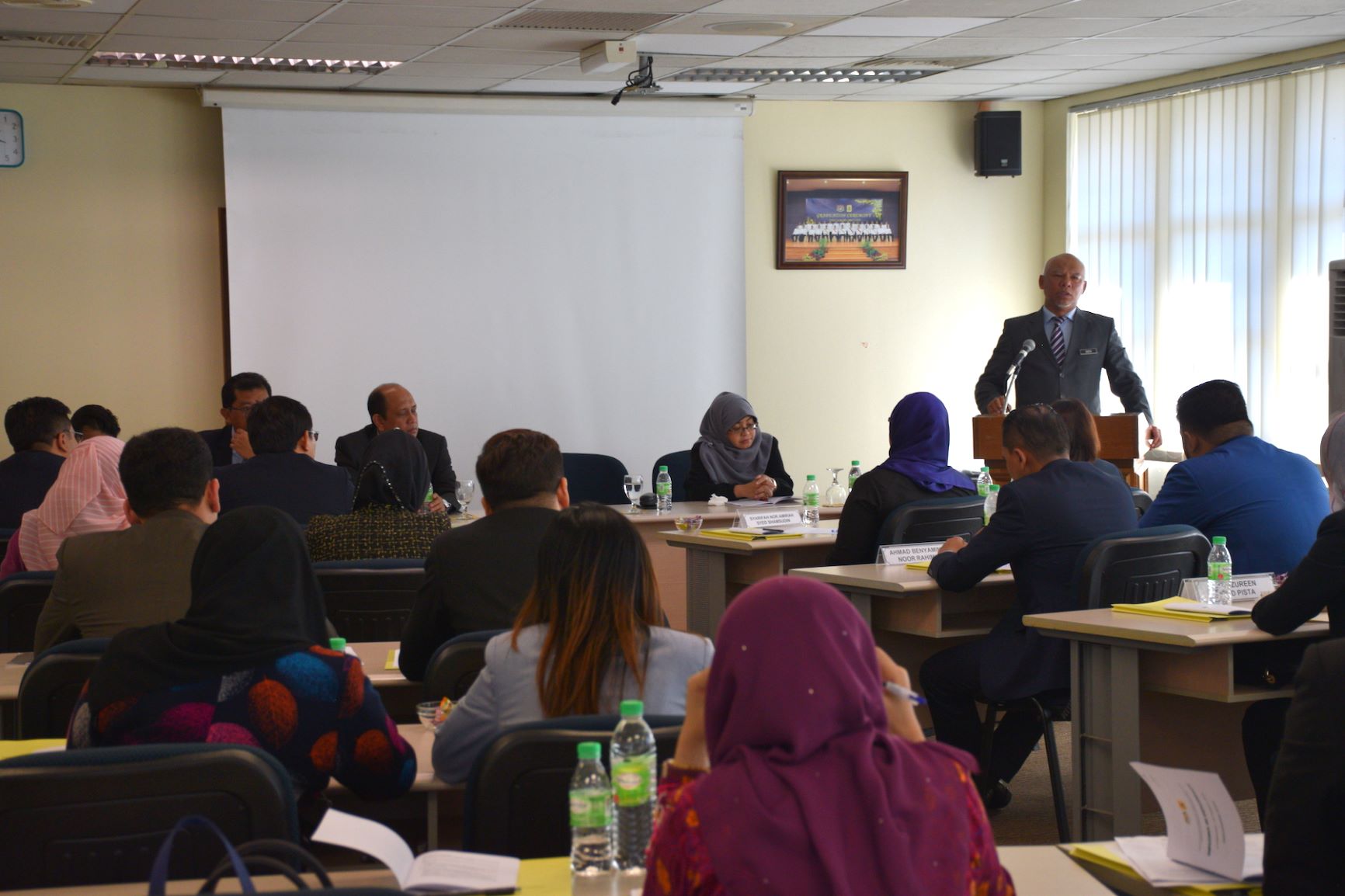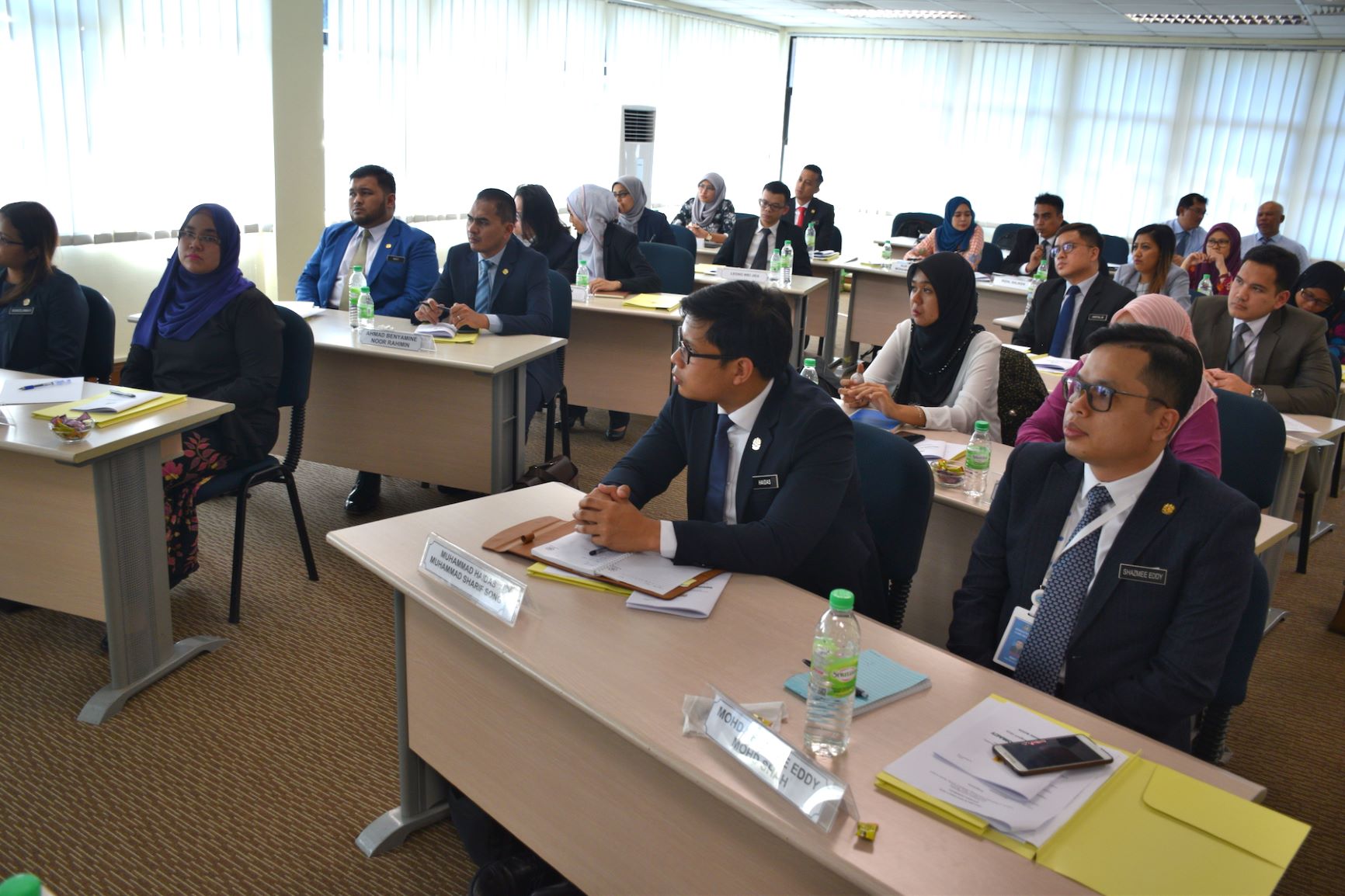 Prepared by:
Nurul Izzati Mohd Zawawi
Nor Ayu Zie Mohammad Khairul Anwar
Syarifah Nor Amirah Syed Shamsudin
DiD 2019 Participants