International Negotiation Workshop 2019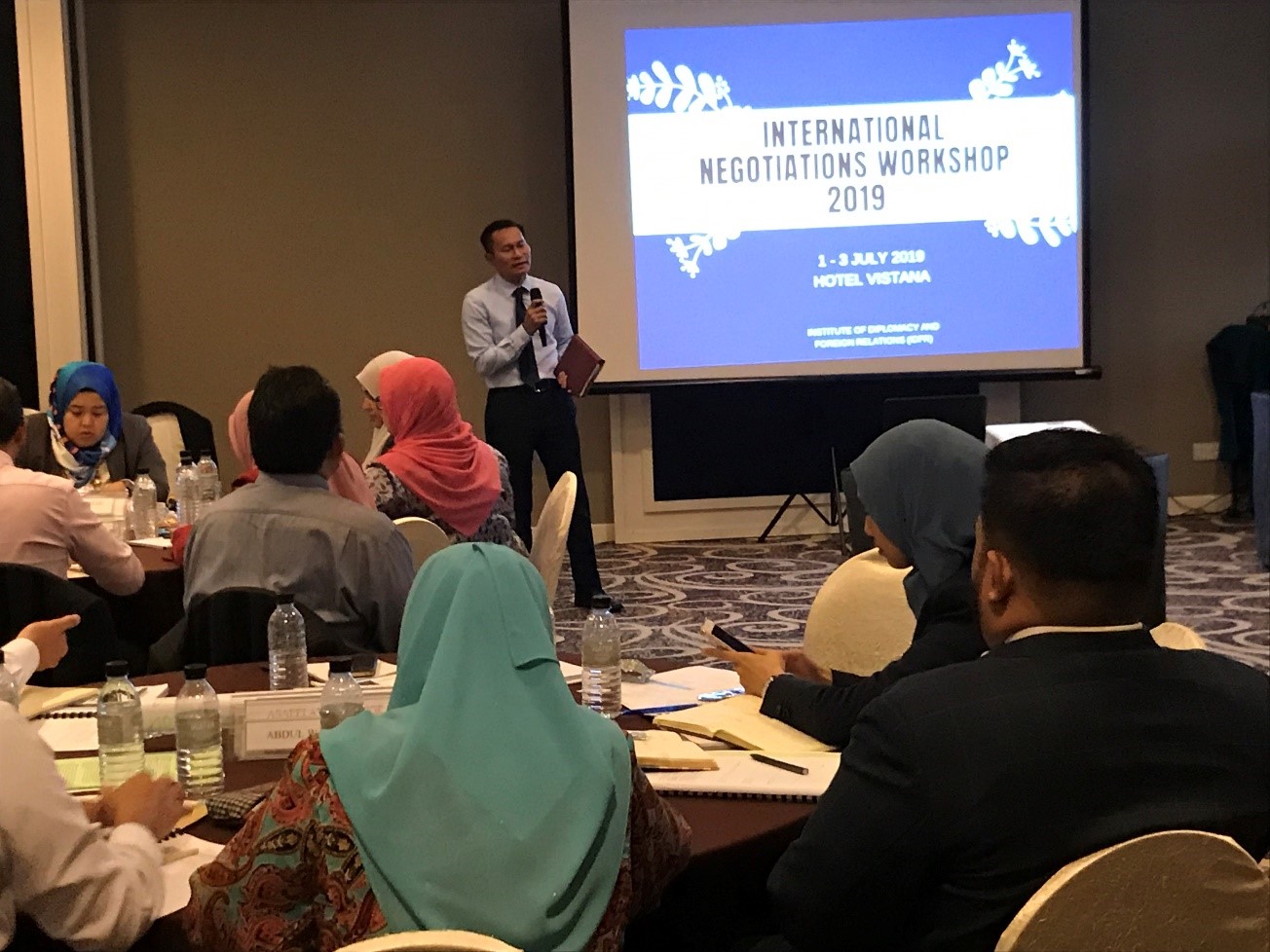 The Centre for Leadership, Negotiation and Public Diplomacy (LNPD) of IDFR successfully hosted an International Negotiation Workshop from 1 to 3 July 2019. This workshop was specially designed for the mid-level officers from grade 44 to 52 to develop their negotiation, self-confidence and effective communicating skills. This course was attended by 28 participants from the Ministry of Foreign Affairs (KLN), the Ministry of Women, Family and Community Development (KPWKM), the Ministry of International Trade and Industry (MITI), the Ministry of Water, Energy and Natural Resource (KATS), the Ministry of Economic Affairs (MEA) and the Royal Police of Malaysia (PDRM). Ms. Shanta Nagendram from Skill Focus was invited to conduct the course held in the Vistana Hotel, Kuala Lumpur.
The workshop aims to expose the participants with the negotiation skills in the global setting, as well as to share the experiences and the advanced knowledge on international negotiations. This workshop serves as an additional knowledge for the participants before they enter into any negotiation exercises, representing their respective organisation in international fora. Encik Shaharuddin Onn, Deputy Director General of Maritime Division, Ministry of Foreign Affairs was invited as a guest speaker to deliver his lecture on "Negotiations from a Practitioner's Perspective".
Throughout the three days workshop, IDFR believes all of the officers will have the necessary core competency in the field of negotiation and will be more prepared to represent Malaysia in negotiations abroad. Encik Aiyub Omar, Head of LNPD, delivered his closing remarks and presented the certificates to the participants during the closing ceremony on the last day of the course.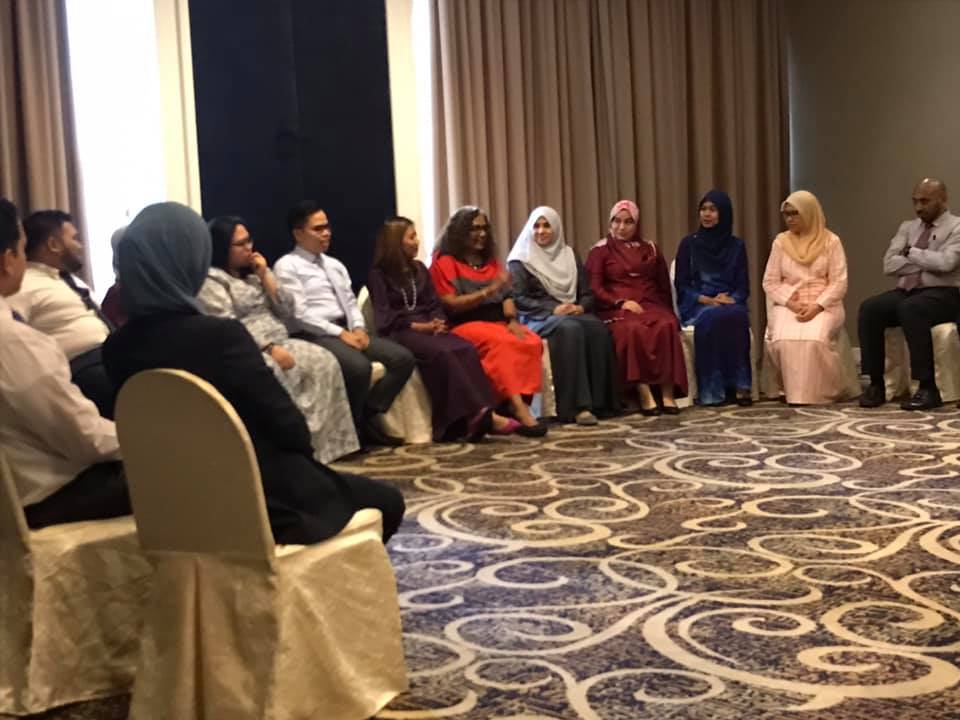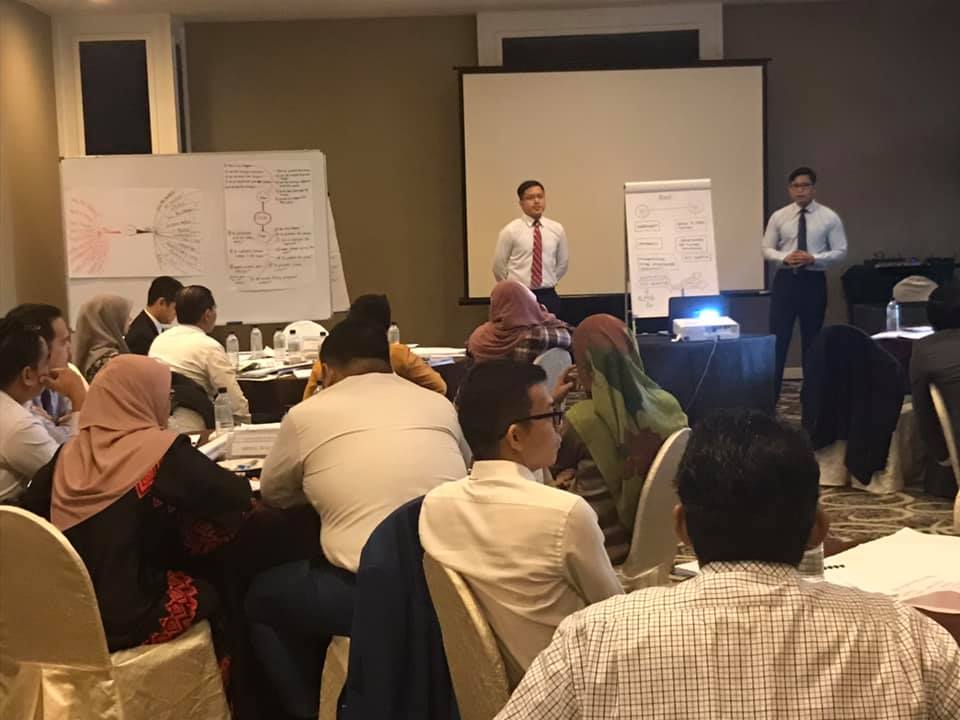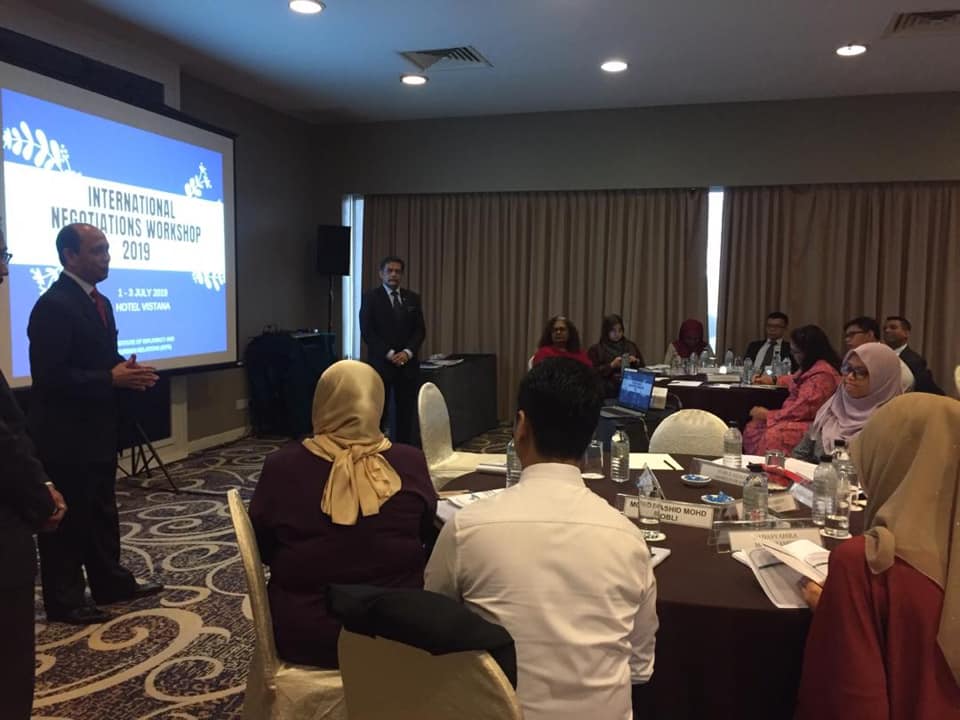 Prepared by:
Centre for Leadership, Negotiation and Public Diplomacy (LNPD)