Leadership Course for Mid-Level Diplomats 2020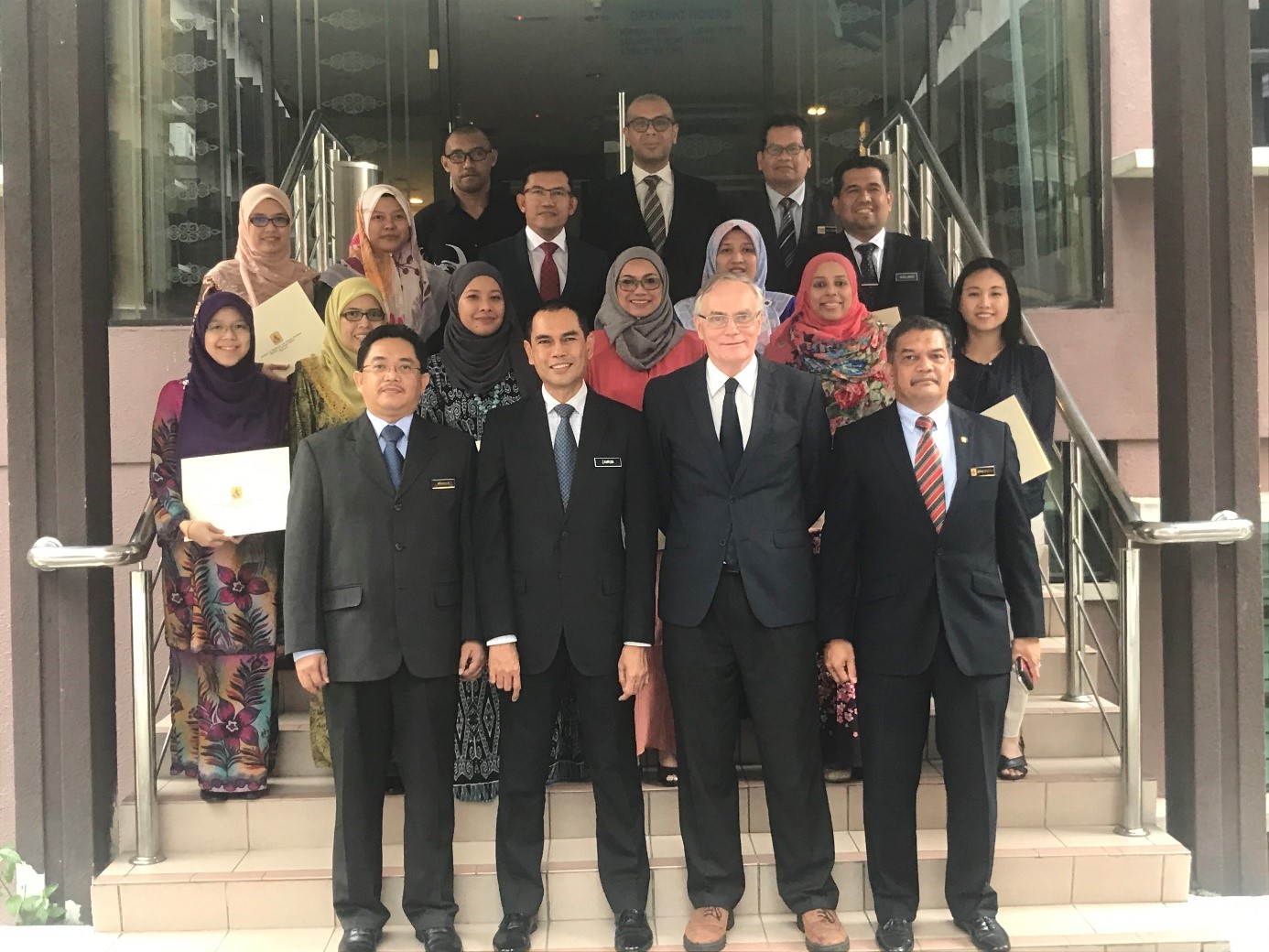 The Centre for Leadership, Negotiation and Public Diplomacy (LNPD), IDFR organised the Leadership Course for Mid-Level Diplomats 2020 from 10 to 12 March 2020. A total of 14 officers from the Ministry of Foreign Affairs Malaysia, the Ministry of Education Malaysia (KPM) and the Malaysia External Trade Development Corporation (MATRADE) participated in this programme coordinated by Mr. Brian Cracknell.
The leadership course covered several curriculum and group activities such as Intention and Perception on Leadership, the "I" Specialist, International Leadership @ Work, and Future Leaders @ Work. The instructor, Mr. Cracknell, also put forward the five main working principles related to diplomacy such as Interdependence, Principle, Pragmatism, Safeguarding the National Interest and Sovereignty, as well as Contribution towards a just and equitable community of nations. Selected reading materials on leadership and role-play activities were also included in the training and provided some exposure to all the participants in order to strengthen their understanding and comprehension about the real leadership game in the 21st century.
The three-day programme was concluded and certificates were presented by YBhg. Dato' Mohd Zamruni Khalid, Director General of IDFR to the participants. Also present was Mr. Hamizan Hashim, Director of LNPD.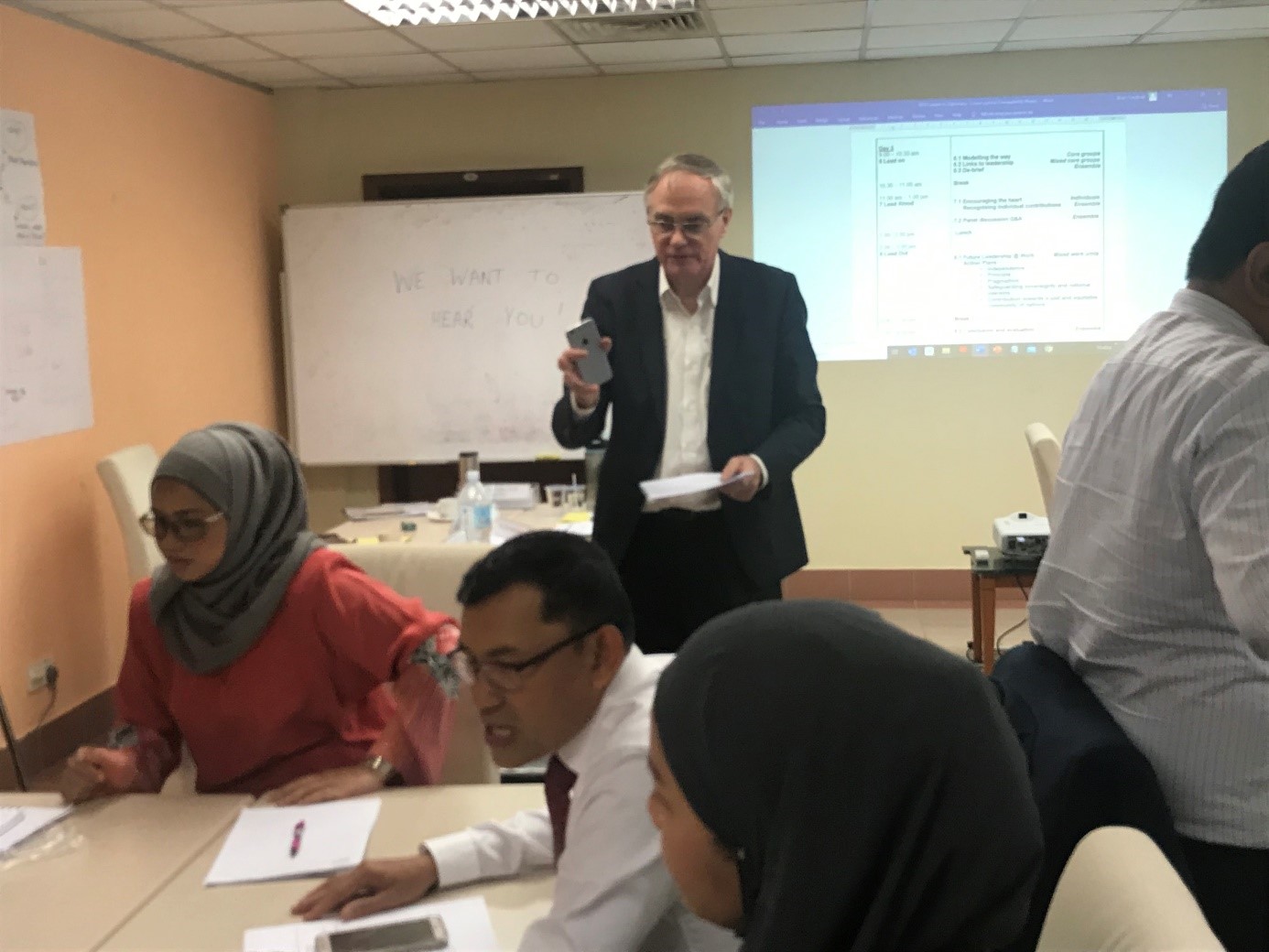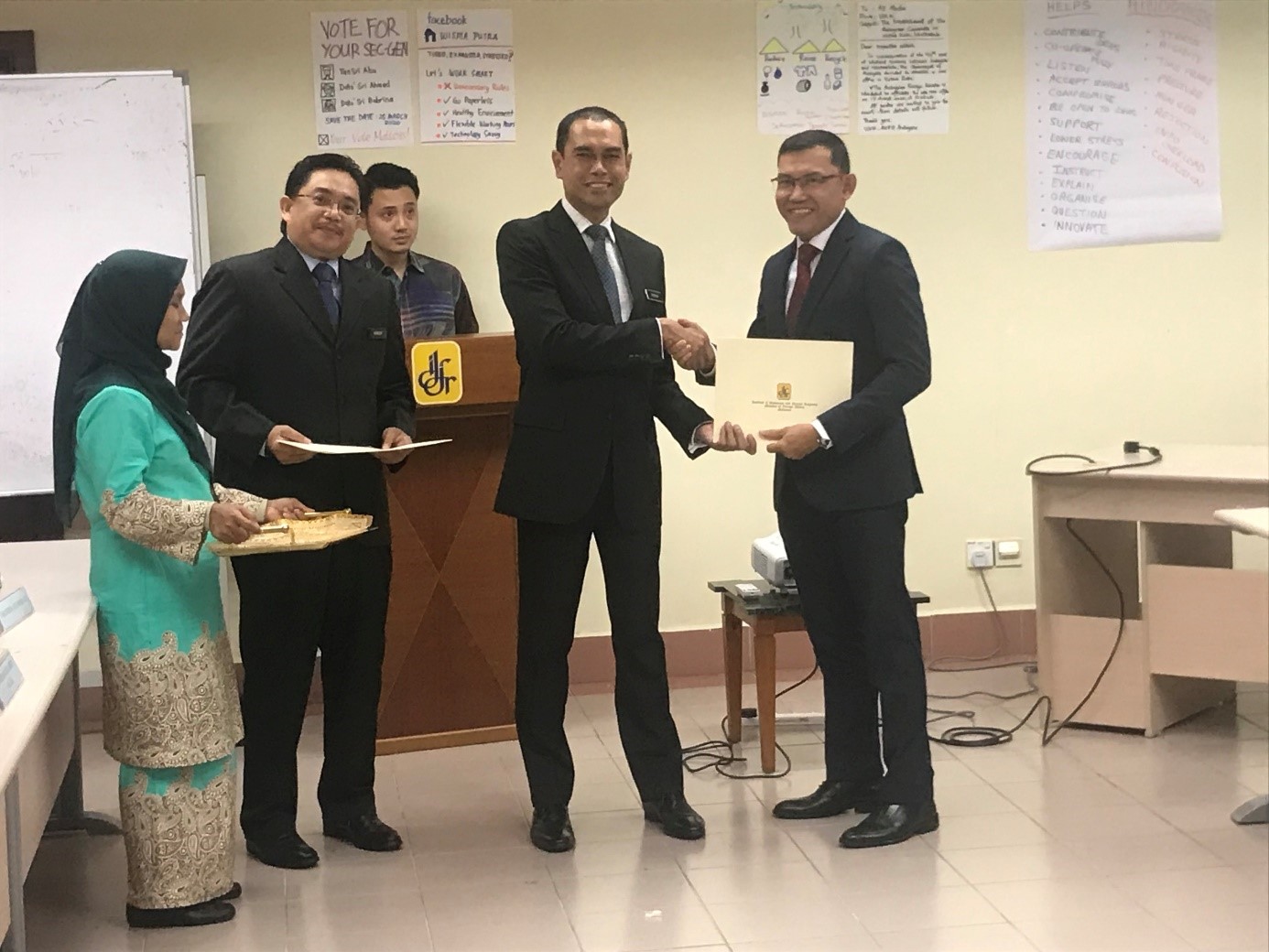 Prepared by:
Centre for Leadership, Negotiation and Public Diplomacy (LNPD)