IDFR Lecture Series 1/2020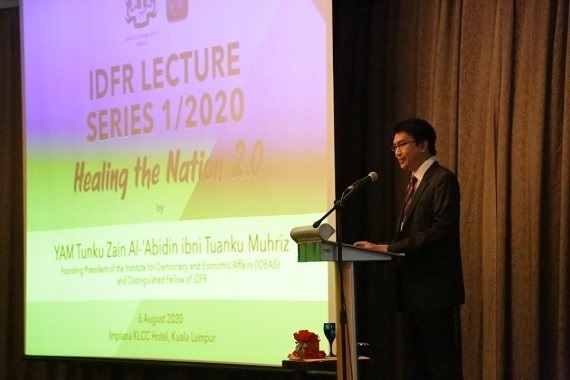 IDFR Lecture Series 1 was organised by the Centre for Political Studies and Economic Diplomacy on 6 August in Kuala Lumpur. The esteemed speaker for the lecture was YAM Tunku Zain Al-'Abidin ibni Tuanku Muhriz who spoke on the topic of Healing The Nation 2.0. Tunku is IDFR's Distinguished Fellow and currently the Founding President of the Institute for Democracy and Economic Affairs (IDEAS).
Tunku, who is speaking for the seventh time at IDFR, spoke on the same topic in 2015. He stated that in healing the nation, we must first agree on what its original health was and how that health has been damaged. After Independence, there were efforts to create a sense of shared identity – the Rukun Negara, Vision 2020 and 1Malaysia were some examples – and each has had a varying degree of success in fostering bonds between citizens. A renewed push in placing the Rukun Negara at the forefront of our national identity, he noted, is a praiseworthy attempt to help heal our nation. Another constitutional angle to assessing our nation's health is to assess the extent to which agreements made to member states have been observed. Tunku added that there are also other ways to measure a nation's health including international indices which compare countries according to standards such as the state of democracy, human rights, economic freedom, and the ease of doing business. However, they do not capture important nuances within countries when multiple institutions might be involved. He then reiterated the conclusions of his lecture in 2015: that schools, universities and the education system in general is a crucial component in re-forging a shared sense of identity; that having platforms to debate views pertaining to the national vision is vitally important; and that national healing needs moral leadership.
Tunku shared that when meeting young Malaysians, he encourages them to be informed on current issues and understand that government matters. He also stated that he is hopeful that the various discussions he has had with the relevant ministries and Parliament and the Judiciary will assist in revamping the education of the next generation of Malaysians on the origin, function and operation of our national institutions. He also cited the recent Digital Parliament – a radical yet conservative initiative by youth with support from civil society and international organisations – that saw young Malaysians debate issues including infrastructure disparities, unemployment, minimum wage, upskilling and reskilling, digital literacy, and access to education and nutrition. Here, the use of such new platforms suggests a healthy trend.
In relation to the change of government in May 2018 and again in February 2020, Tunku added that we need leadership that places the interests of the country first. Sustainably healing the nation will require perceptions on the quality of leaders to be addressed. However, in the medium to long term, it requires leaders to understand the concerns of millions of Malaysians who have long held suspicions and distrust of their fellow citizens and political players.
Tunku concluded his lecture by stating that the noticeable and welcome shift in the language of good governance provides renewed opportunities for all Malaysians to have a proper understanding of our Federal Constitution and the origins, functions and operation of our institutions; for all Malaysians to have the ability to debate, without fear, competing visions of the future in a peaceful, respectful and inclusive way; and for all Malaysians to nurture and elevate leaders who successfully embody these democratically articulated desires.
The lecture, which was also broadcasted live on Facebook, was attended by more than 100 participants, comprising Deputy Secretaries General and other senior officials from the Ministry of Foreign Affairs; ambassadors and representatives from Foreign Missions; representatives from think tanks, training institutes and youth groups, members of the academia as well as officers from IDFR's Diploma in Diplomacy programme.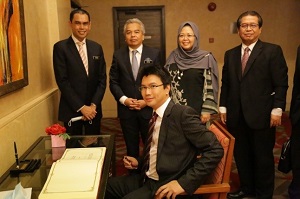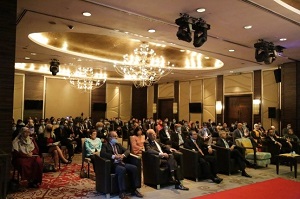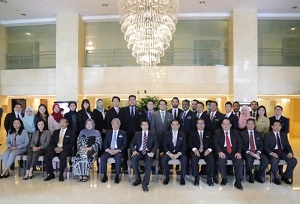 Prepared by:
Centre for Political Studies and Economic Diplomacy