Orientation Course for Heads of Mission & Their Spouses (HOMC) 2021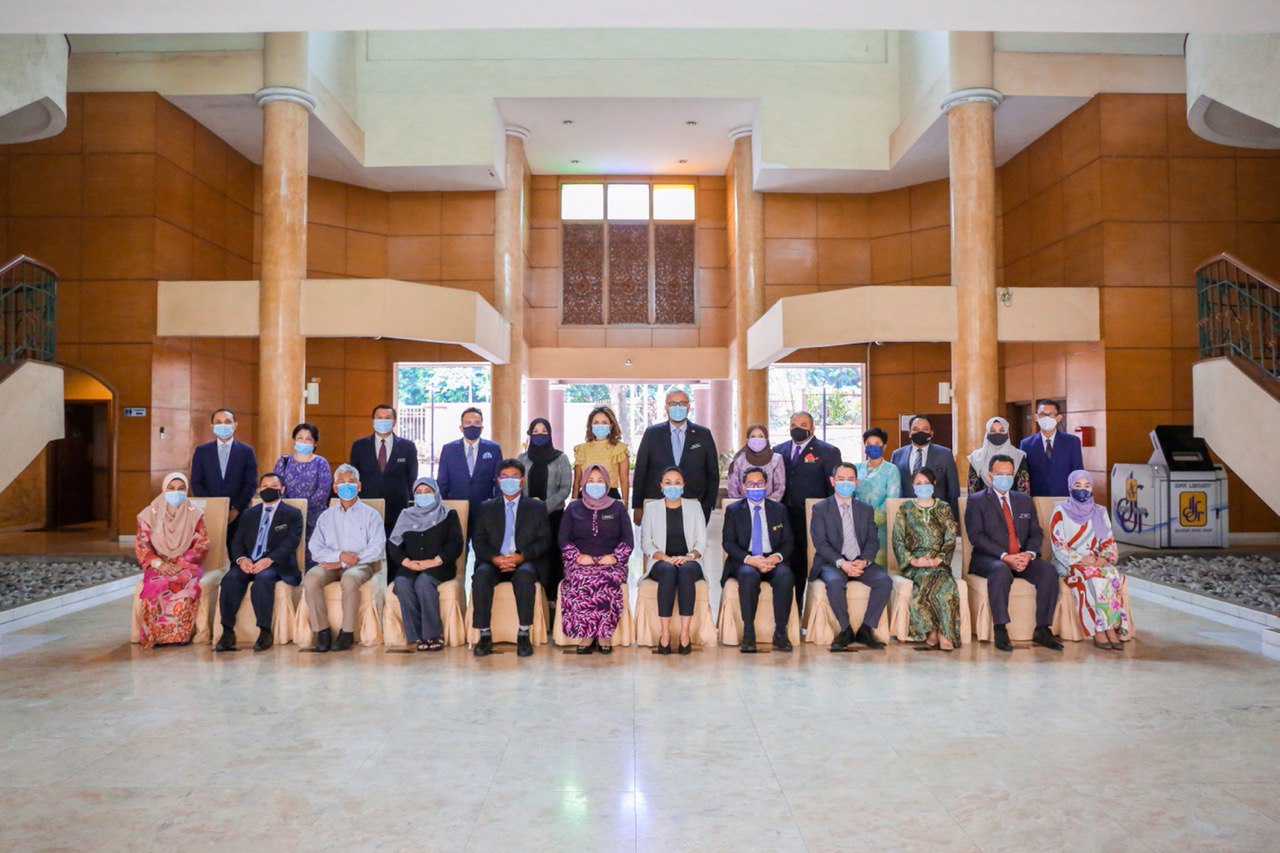 The Orientation Course for Heads of Mission and their Spouses (HOMC) was organised from 15 to 21 March 2021. The HOMC was attended by a total of 14 officials from the Ministry of Foreign Affairs (Wisma Putra) and 12 spouses.
The course was comprehensively designed to expose and prepare the participants for the challenging tasks ahead as Heads of Mission as well as their spouses, especially in the ever-changing 21st century diplomacy setting. Additionally, the course was also aimed to provide a thorough understanding of participants' roles and responsibilities during their missions abroad as well as equipping them with relevant knowledge and skills in international diplomatic practices.
Among the knowledge-exchange sessions held, six were by senior officials of Wisma Putra. These included topics on Topical Global Issues Impacting Malaysia's National Interests by YBhg. Dato' Nadzirah Binti Osman, Deputy Secretary General, Department of Multilateral Affairs; Leadership Begins at Home by YBhg. Datuk Rahimi Bin Harun, Deputy Secretary General, Department of Management Services; Moving Forward with ASEAN Post COVID-19 by YBhg. Dato' Ahmad Rozian Bin Abd. Ghani, Director General, ASEAN-Malaysia National Secretariat (AMNS); Strategic Plan, Key Performance Indicators & Key Government Initiatives by YBrs. Ambassador Shahril Effendi Bin Abd Ghany, Director General, Department of Policy Planning and Coordination; Negotiation Tools for Heads of Mission by YBrs Dr. Adina Binti Kamarudin, Director General, Department of Maritime Affairs; and lastly Malaysia's Public Diplomacy: How to Do More with Less by Mr. Azri Bin Mat Yacob, Undersecretary, Communications and Public Diplomacy.
The programme also featured luncheon sessions with YBhg. Tan Sri Mohd Khairul Adib Bin Abd Rahman, Director General of Public Service Department and YBrs. Dr. Norhana Endut, Assistant Governor of Bank Negara Malaysia respectively. The spouses also had a luncheon session with YBhg. Datin Sri Izdina Izaidin, President of PERWAKILAN.
Apart from the above-mentioned sessions, the participants also followed through with lectures on Economic Diplomacy by Mr. Jaya Singam Rajoo, Senior Director, Multilateral Policy & Negotiation Division, Ministry of International Trade and Industry (MITI); Integrity in Leadership by Tuan Haji Hamilye Sham Harun, Senior General Manager, Institut Integriti Malaysia (IIM); Malaysia's Priorities Post COVID-19 by Mr. Herizal Hazri, Chief Executive, Institute of Strategic and International Studies (ISIS, Malaysia); Face-to-Face with Media by consultant, Encik Nizal Mohammad; and Leadership Psychology by YBrs. Dr. Fonny Dameaty Hutagalung, Senior Lecturer, University of Malaya.
A Teatime Session with YBhg. Tan Sri Othman Hashim, President of the Association of Former Malaysian Ambassadors (AFMA) and members of AFMA was also an eye opener for the participants as both sides shared experiences on their postings. Dinner Talk on Investment in Foreign Countries with YBhg. Dato' Abdul Majid Ahmad Khan, Chairman of Malaysian Investment Development Authority (MIDA), YBhg. Tan Sri Dato' Soh Thian Lai, President of Federation of Malaysian Manufacturer) and YBhg. Dato' Hisham Hamdan, Executive Director of Khazanah Nasional Berhad was also held during the programme. These sessions were organised to give a taste of what it is like to be the main representative of the Malaysian government abroad and the roles of heads of mission in creating investment opportunities for Malaysian companies in foreign countries.
In addition, the participants were privileged to have sessions with respected former Ambassadors discussing topics such as The Art of Entertaining by YBhg. Datin Paduka Melanie Leong Sook Lei and The Residence: A Malaysian Identity by YBhg. Dato' Mohd Yusof Ahmad. These sessions were indeed important in increasing the participants' knowledge of proper fine dining etiquettes and creating a 'Malaysian' home, away from home.
Several programmes were also designed specifically for the spouses such as Grooming Etiquette by YBhg. Datin Sharifah Shawati Syed Mohd, as well as Speaking with Persuasion and Charisma by Ms. Emellia Shariff, Chief Executive of Malaysian Institute for Debate and Public Speaking. In addition, YBrs. Dr. Harris Shah Abd Hamid, Senior Lecturer, University of Malaya, was also invited to speak on Leading an Organisation and Managing Stress in Everyday Life, while Encik Azrinizam Bin Ibrahim, Head of Corporate Communications, Ministry of Health, spoke on ways to manage personal social media accounts ethically and sensibly.
The course also included a site visit to Pahang during the weekend to expose the participants to the industrial developments of Pahang as well as the state's crafts and heritage sphere. In achieving this, the course included visits to the Malaysia – China Kuantan Industrial Park (MCKIP) as well as to Pusat Tenun Che Minah Sayang and the Institut Kemahiran Tenun Pahang Diraja. A dinner talk by Encik Mohd Faizal Bin Jaafar, Chief Executive of Pahang State Development Corporation, was also held at AC Hotel by Marriot, Kuantan. Participants were also given official dinners hosted by YAB Dato' Sri Wan Rosdy Bin Wan Ismail, Chief Minister of Pahang and YB Dato' Sri Dr Sallehuddin Bin Ishak, the Secretary of State of Pahang.
In a nutshell, the participants were satisfied with the course's outcome and shared their gratitude for the awareness, exposure, and benefits they had acquired throughout the course. IDFR believes that the course objectives set out had been achieved and that the modules for HOMC will be reviewed regularly to ensure that the course remains relevant and meets Wisma Putra's needs, vision, mission and expectations.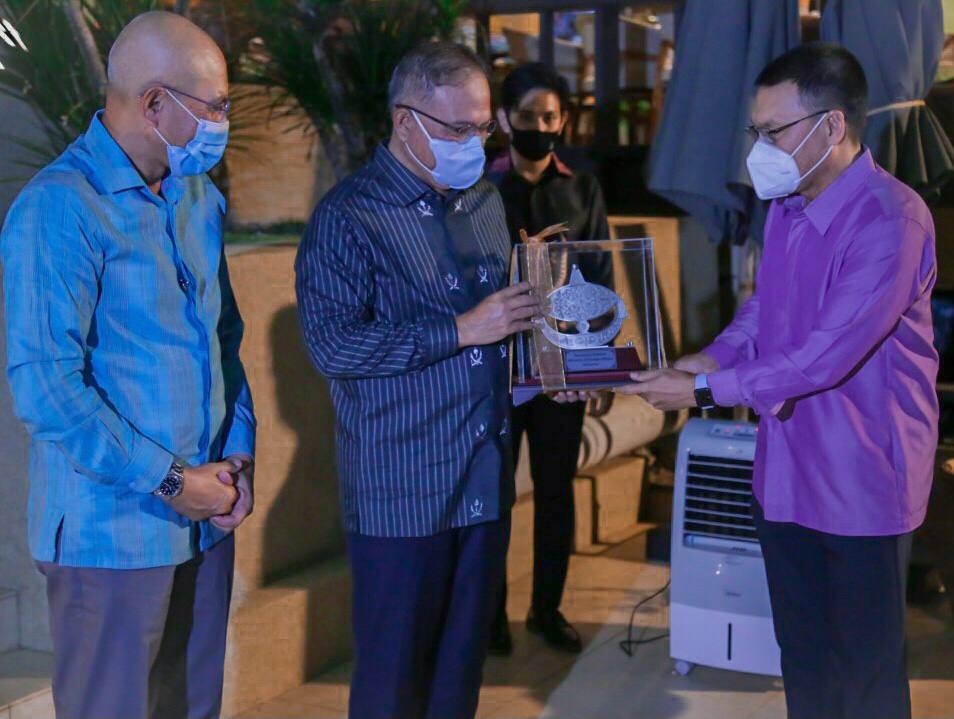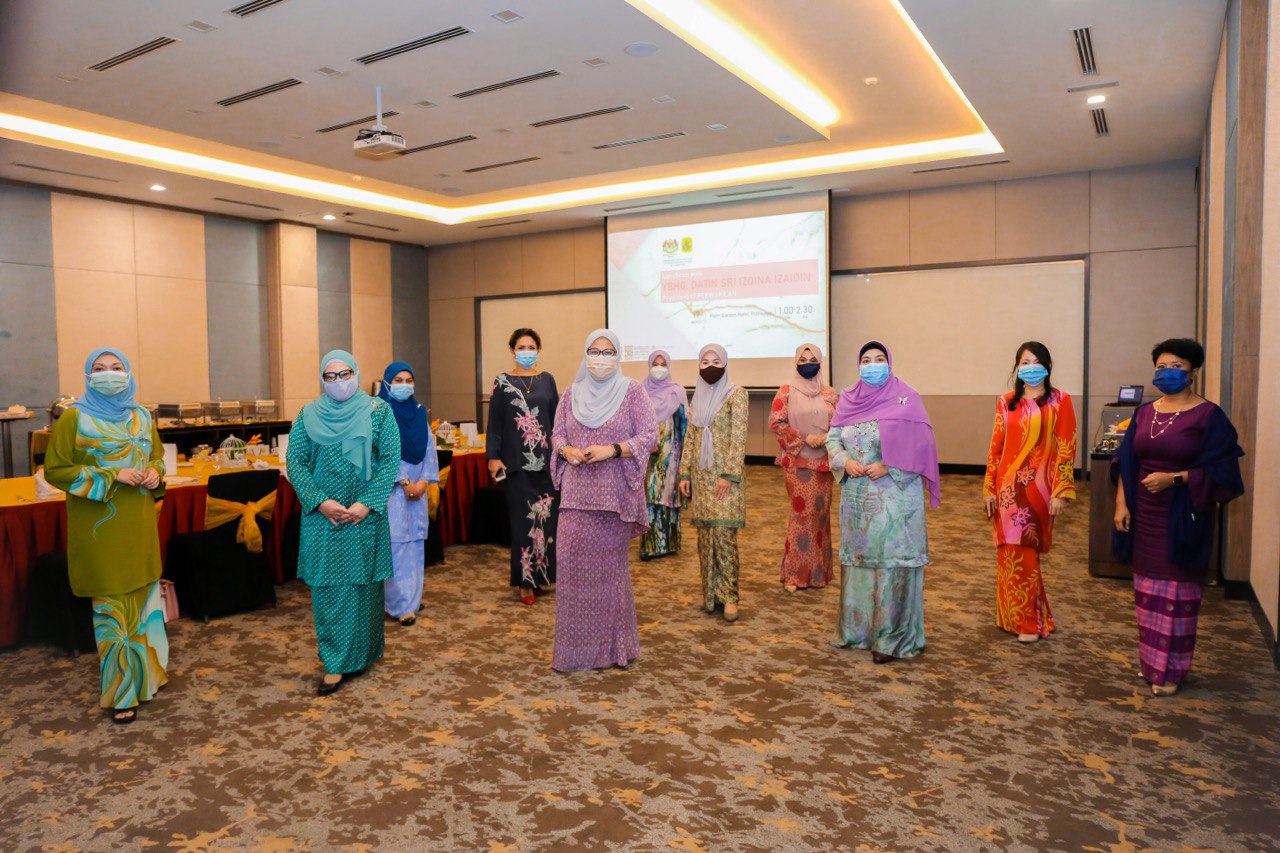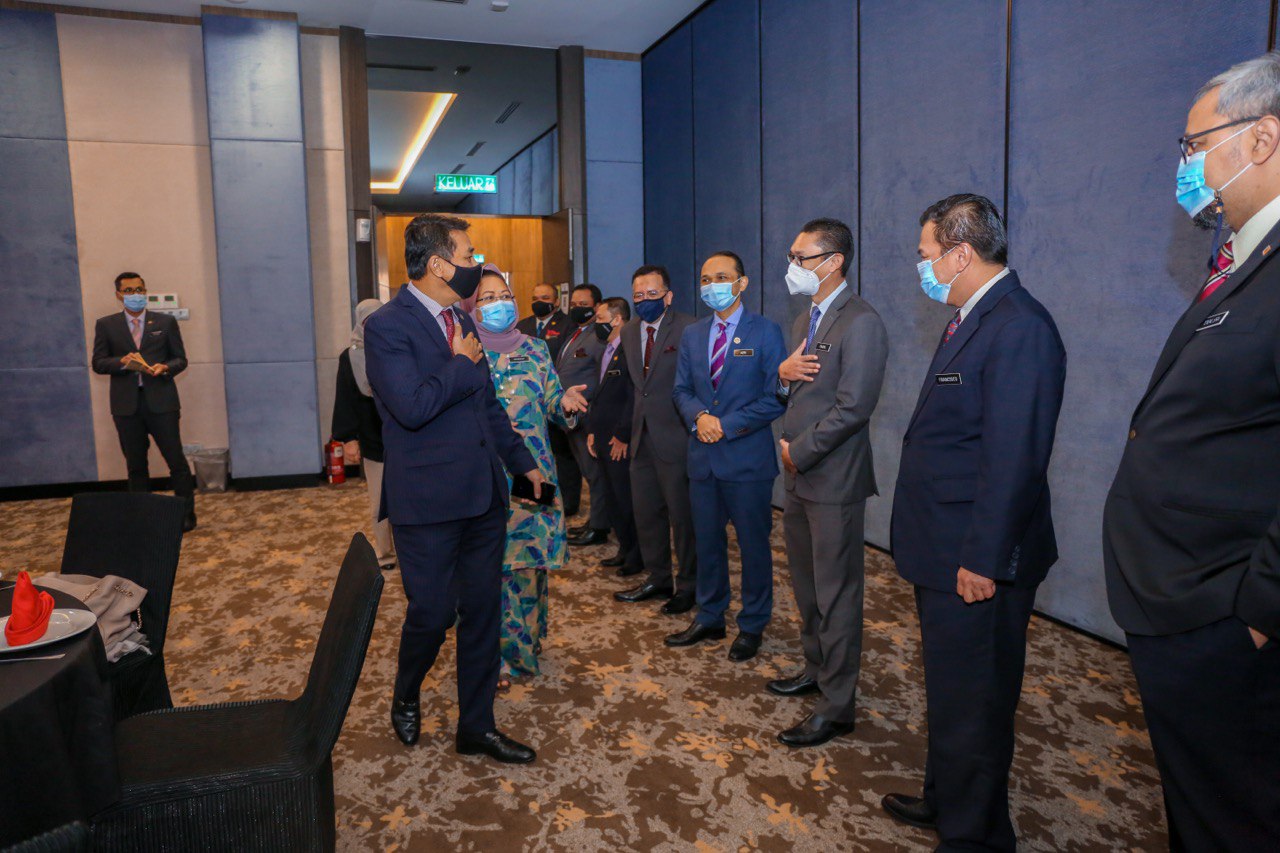 Prepared by:
Centre for Political Studies and Economic Diplomacy