IDFR-Albukhary Book Award 2021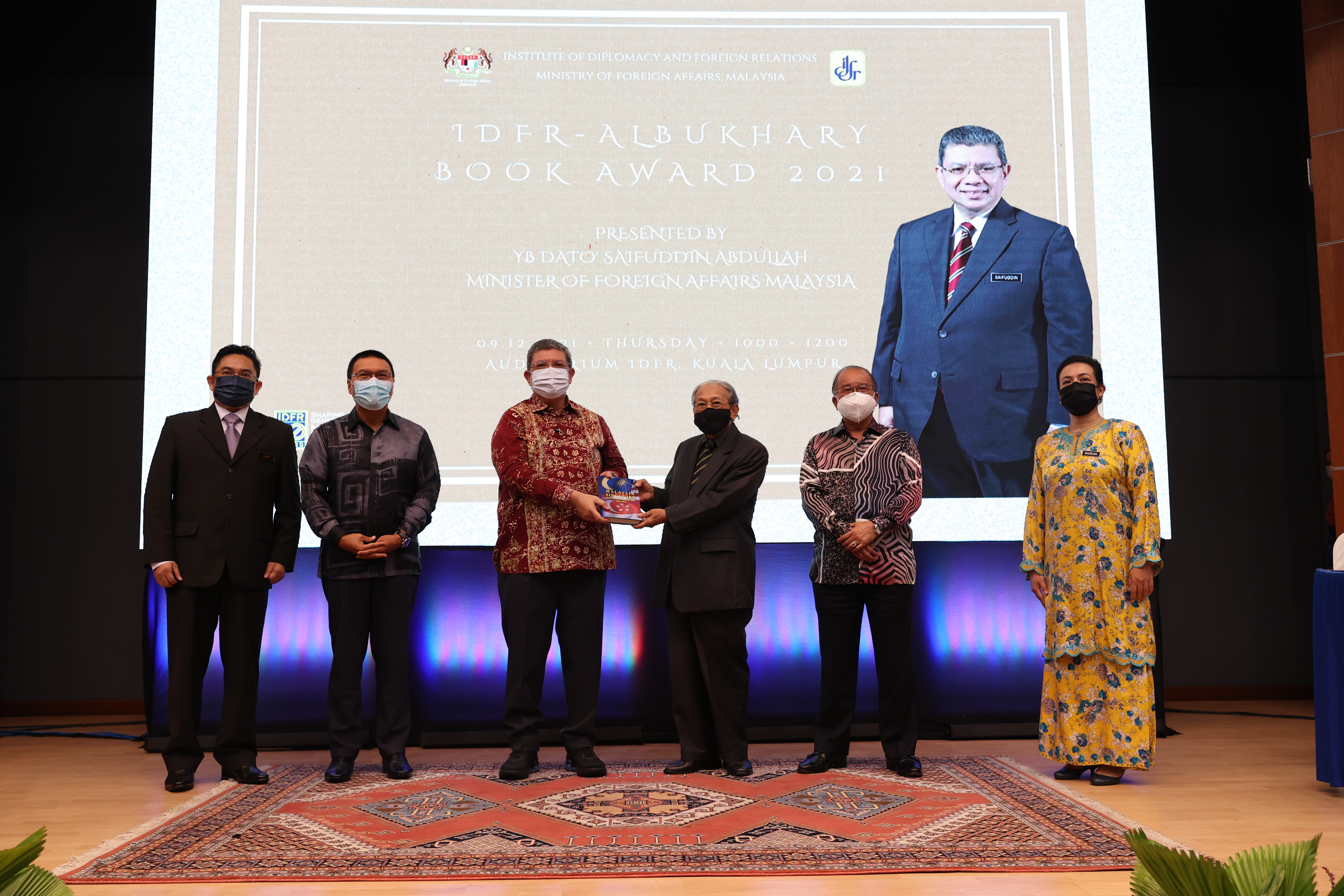 The Institute of Diplomacy and Foreign Relations (IDFR) had successfully organised the IDFR-Albukhary Book Award 2021 on 9 December 2021, as one of the events to commemorate its 30 years of anniversary. The award ceremony was held to celebrate and recognise Malaysian authors and writers for their publications on the topics of diplomacy and international relations. Apart from that, this book award also aimed to inspire these authors and writers to continue producing high quality books on diplomacy and international relations.
In his opening speech, the Honourable Dato' Saifuddin Abdullah, Minister of Foreign Affairs, Malaysia congratulated IDFR for organising the first IDFR Book Award and expressed his heartfelt appreciation to Tan Sri Sayed Mokhtar Albukhary for his profound act of kindness. He went on to highlight that the basis of becoming world-class diplomats is by having specialisation, accreditation, and sharing of certain areas of knowledge as well as acknowledging the implications from having such knowledge. The Minister then quoted Prof. Sayed Najib Alattas, "knowledge is the arrival of meaning that comes from information that is true and beneficial" and highlighted the three pillars of knowledge culture; 1. recognition, selection, and appointment of knowledgeable people to certain positions of significance; 2. the continuous pursuit; and 3. sharing of knowledge.
The ceremony resumed with the presentation of the Outstanding International Relations Book Award 2021 by the Minister. Upon receiving this award, the author and winner Tan Sri Abdul Kadir Mohamad stated his two main reasons for writing his book Malaysia-Singapore Fifty Years of Contentions 1965-2015. Firstly, in the context of Malaysia's bilateral relations with other countries, he felt that the strategic, economic, and other issues that exist between Malaysia and Singapore would remain among the most important to be dealt with long into the future. Additionally, he wished to demonstrate that complex stories can indeed be told in simple language. In his speech, Tan Sri Kadir expressed his hope that the book will be able to help officers of the ministry to embark on their journey as a writer of their own career and experience as a diplomat.
Soon after the book signing ceremony, Tan Sri Kadir personally granted a signed copy to the Minister and 50 copies to IDFR. This hybrid mode event was attended by the officials of the Ministry of Foreign Affairs, Albukhary Foundation representatives, IDFR's Distinguished Panels, members of the media, and online guests.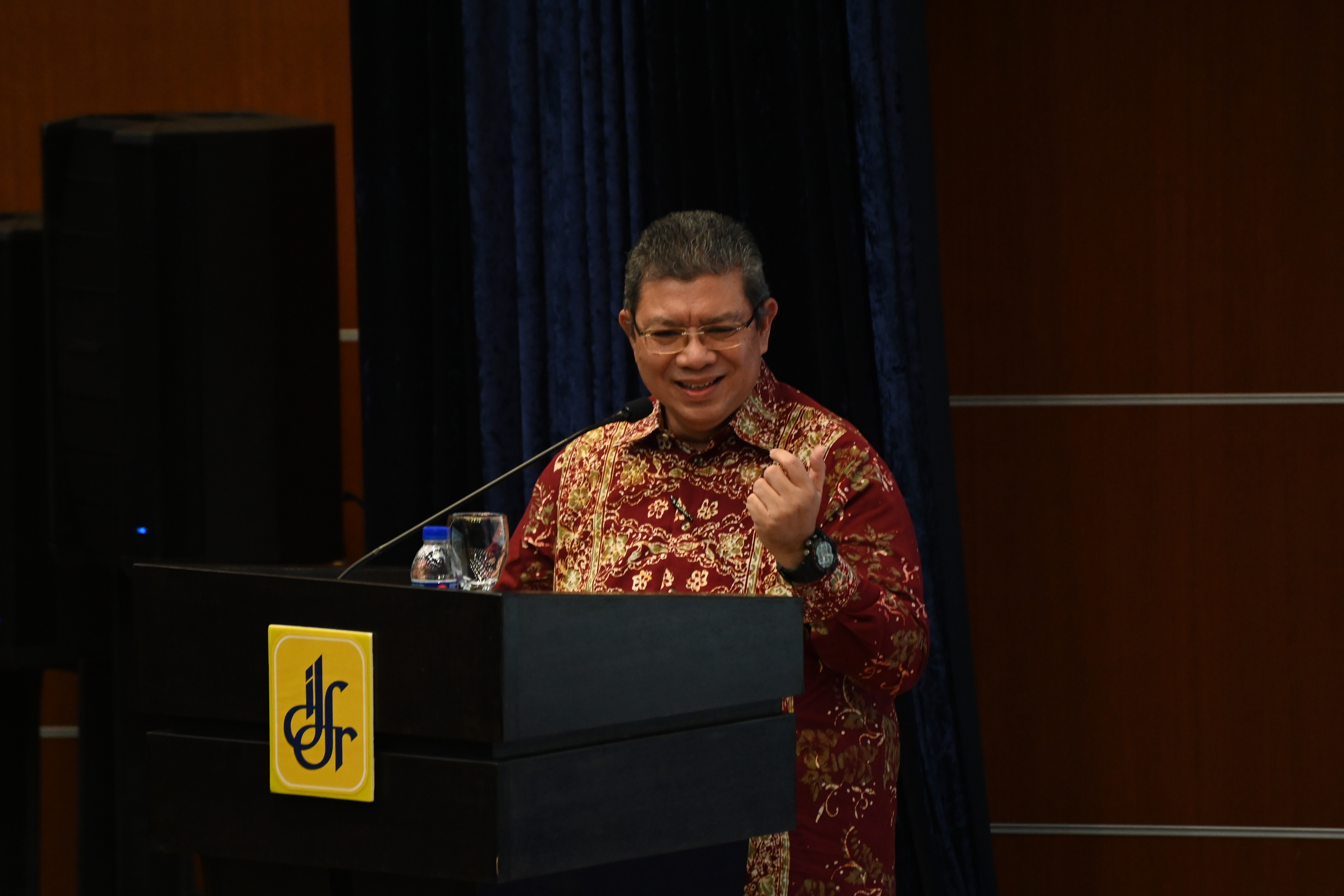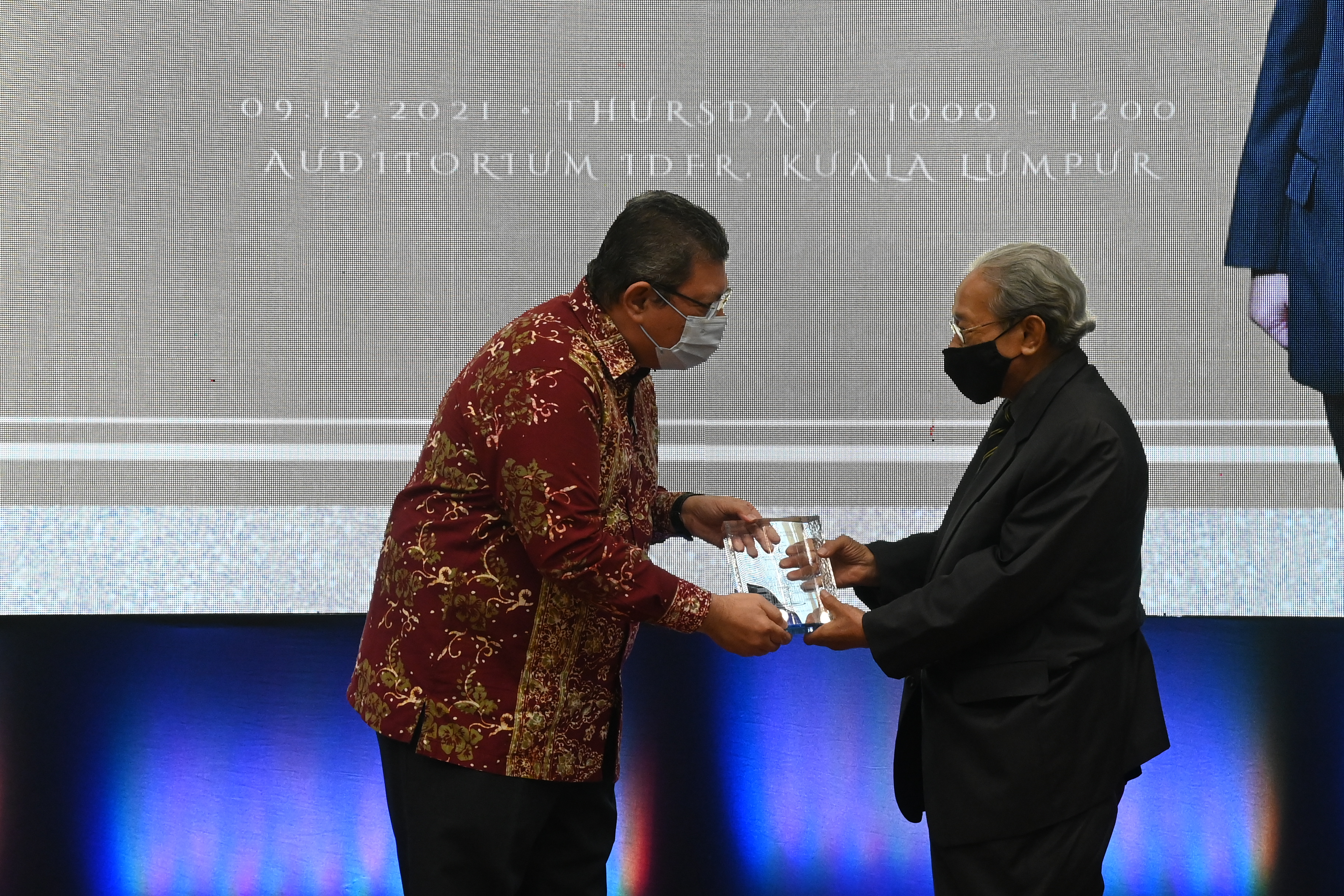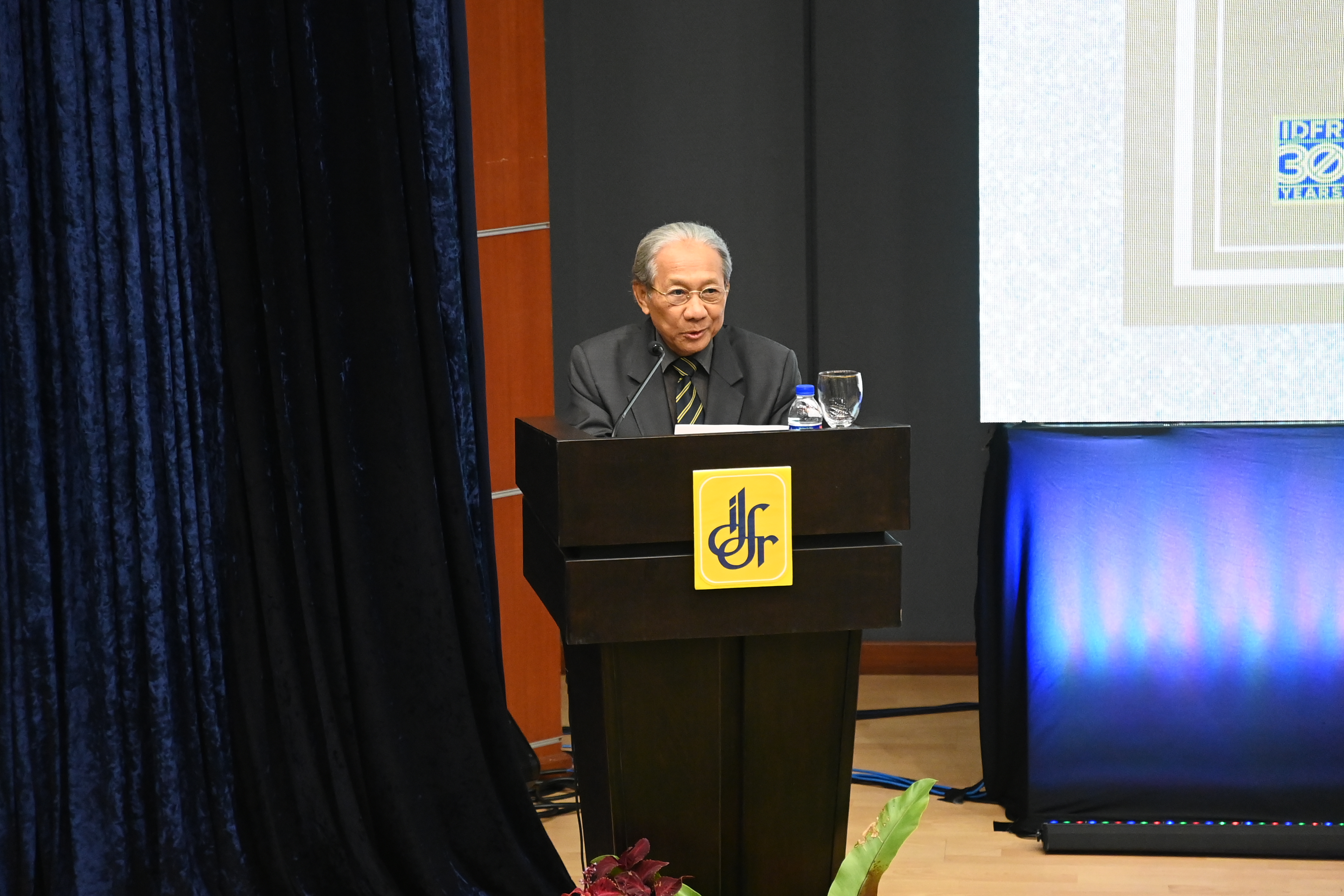 Prepared by:
Centre for Leadership, Negotiation and Public Diplomacy (LNPD)