The Launching of 'Daftar Istilah Diplomasi dan Hubungan Antarabangsa'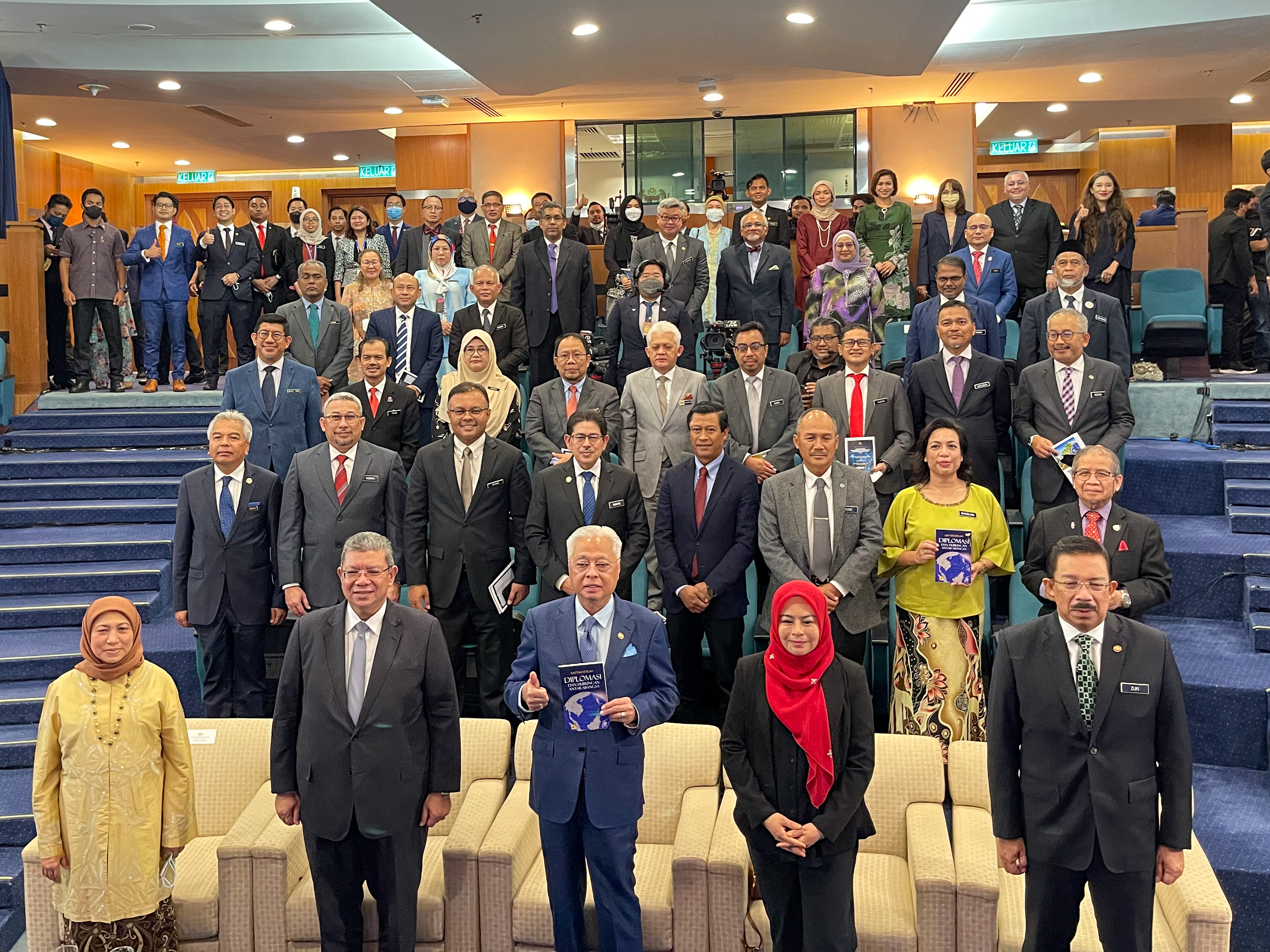 Institute of Diplomacy and Foreign Relations (IDFR), in collaboration with Dewan Bahasa dan Pustaka (DBP), launched a publication titled Daftar Istilah Diplomasi dan Hubungan Antarabangsa consisting of 1198 English and 1281 Bahasa Melayu terms on 6 September 2022 at the Tun Abdul Razak Auditorium, Ministry of Foreign Affairs, Putrajaya. It was conducted in conjunction with the Heads of Mission Conference held from 6 to 7 September 2022. The book was launched by YAB Dato' Sri Ismail Sabri bin Yaakob, Prime Minister of Malaysia.
The Prime Minister, in his keynote address, congratulated IDFR, DBP, and the committee members of the book consisting of officers from IDFR, DBP, the Ministry, as well as language and subject matter experts from local universities for the latest publication of terms specific to diplomacy and international relations.
He further mentioned the publication is in line with Malaysia's efforts of strengthening cultural diplomacy through increasing global understanding of our national language, Bahasa Melayu as well as ensuring it becomes an important language of knowledge.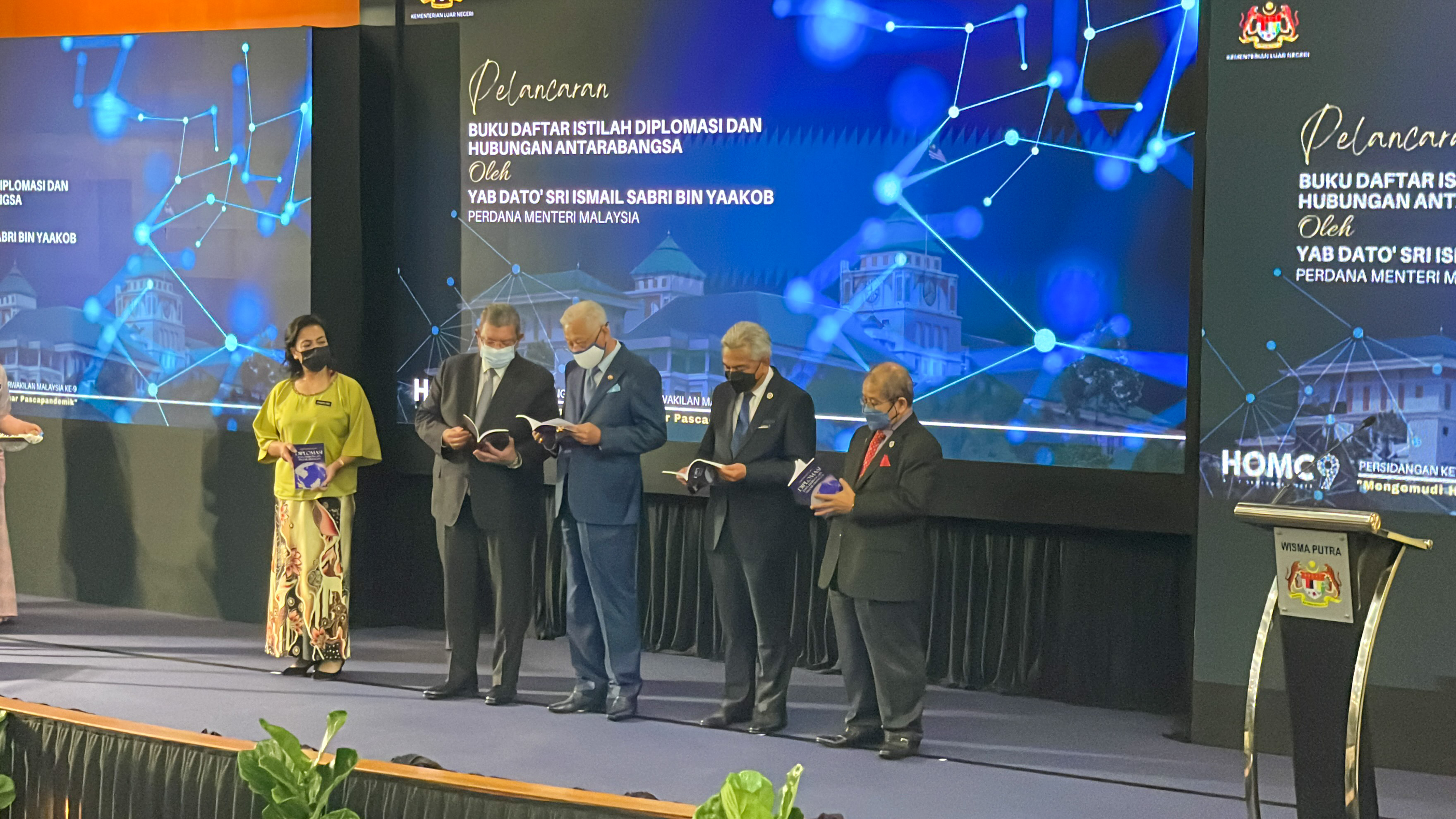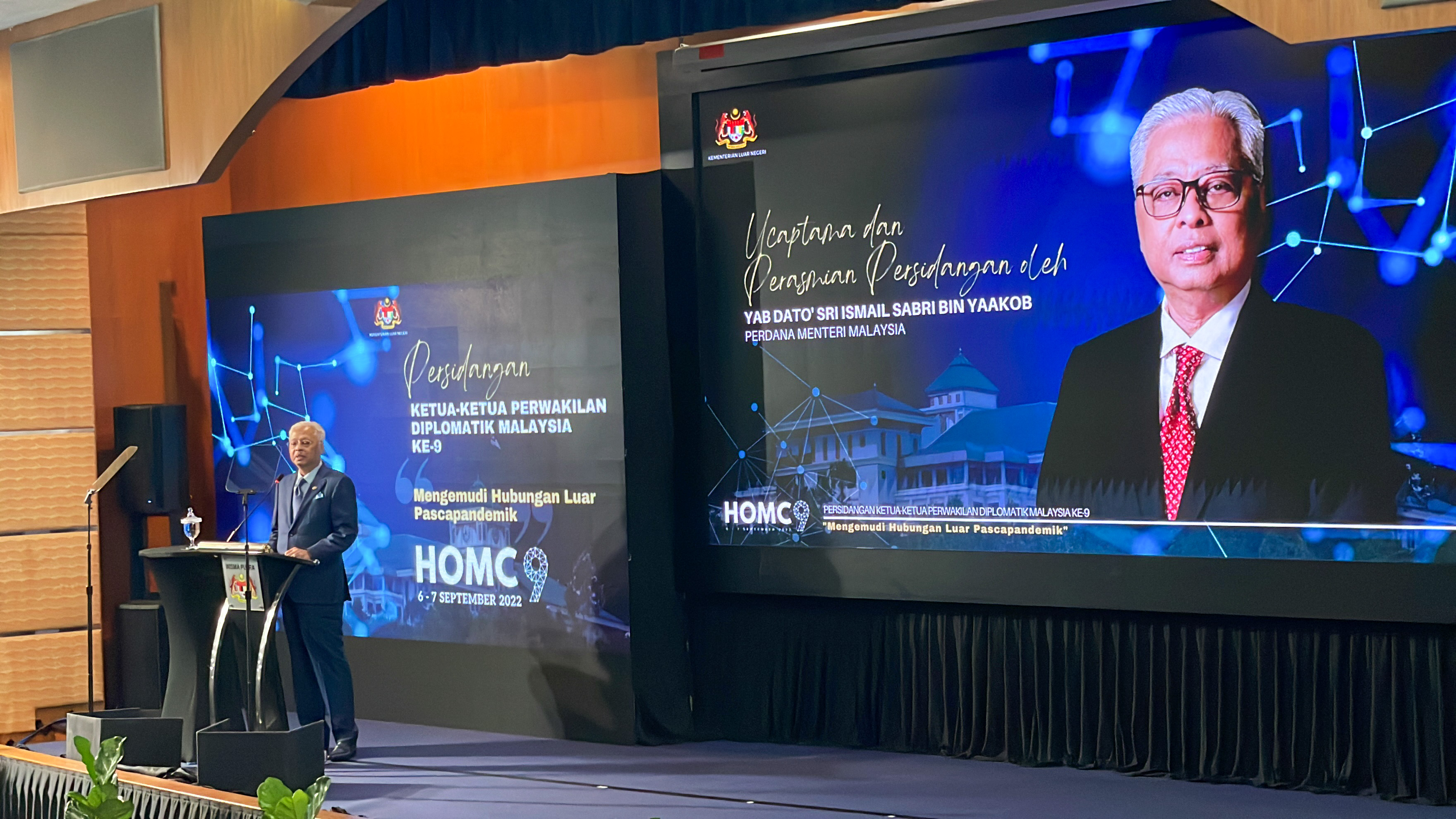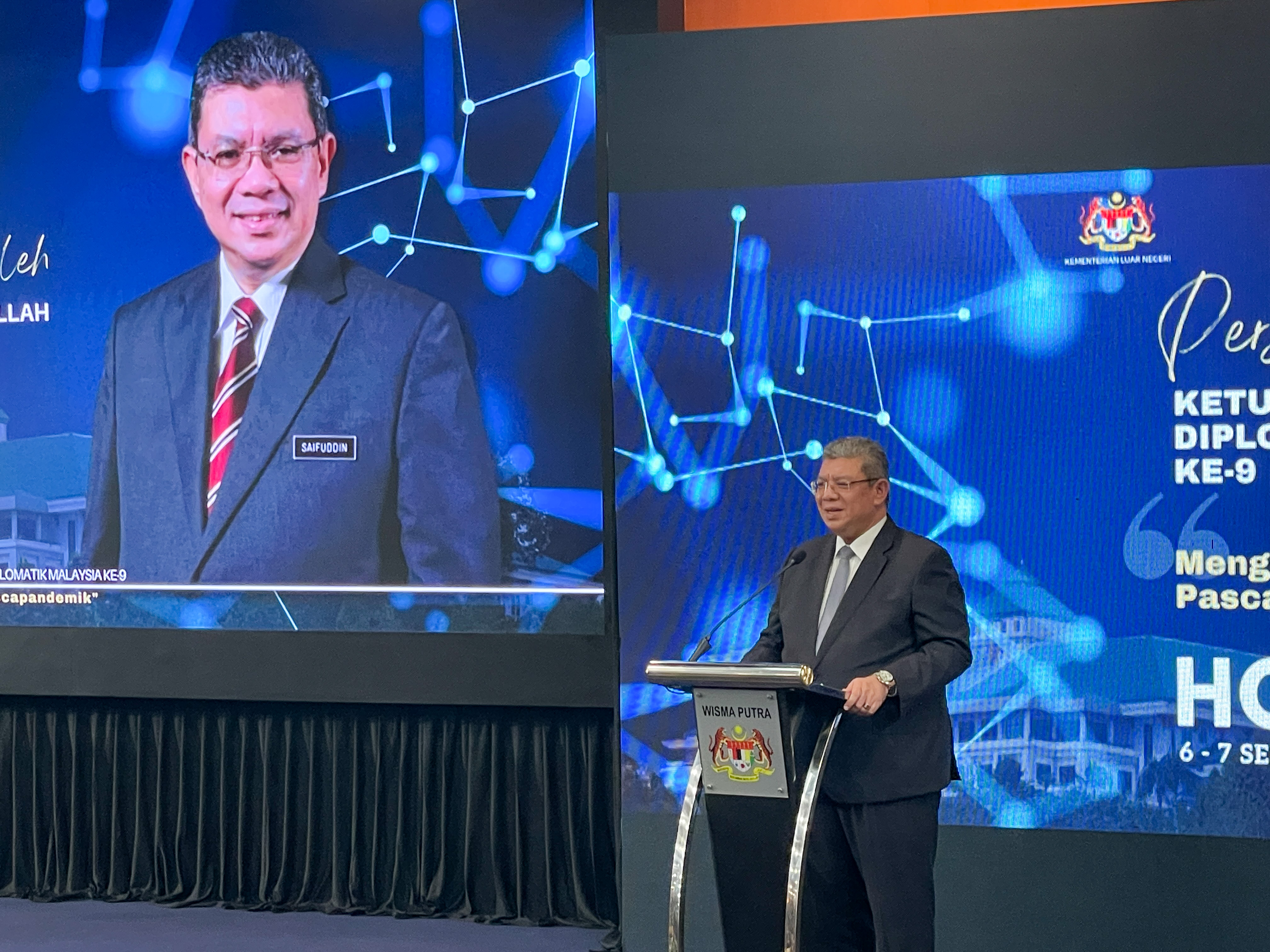 Prepared by:
Centre for Languages and Cultural Diplomacy (CLCD)