MTCP: Media and Public Diplomacy Course for International Participants 2022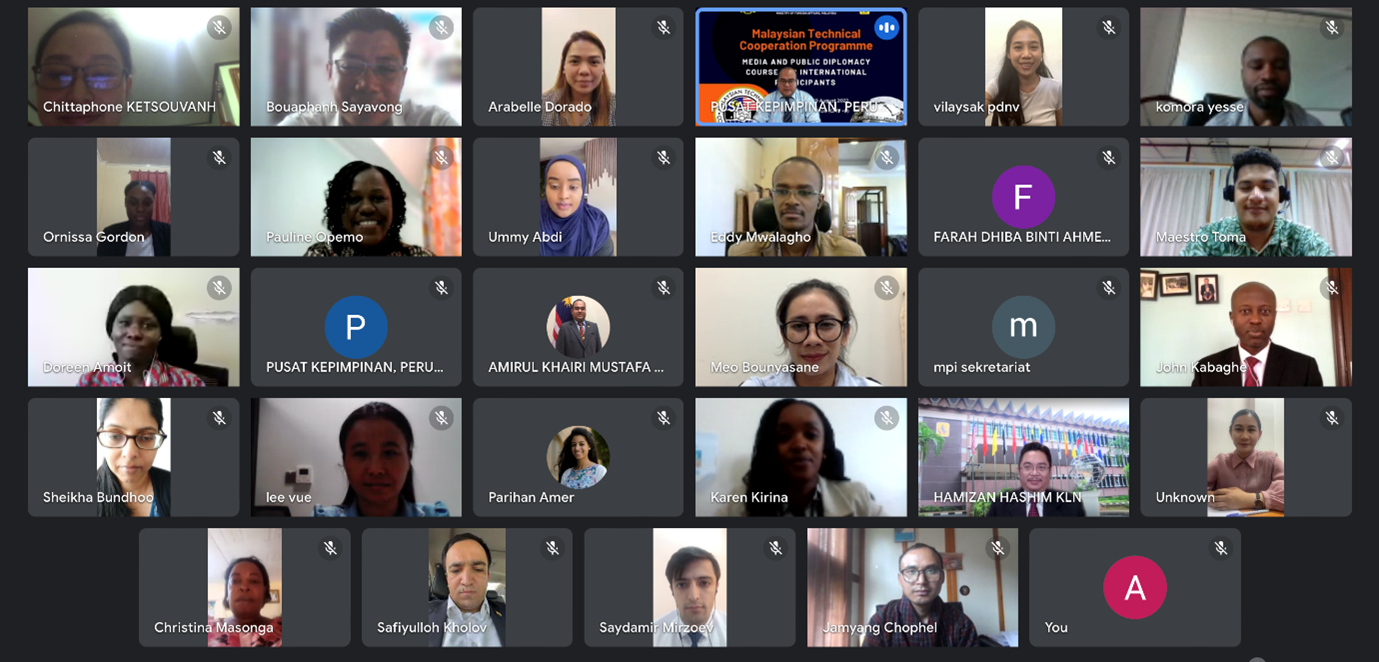 The Centre for Leadership, Negotiation and Public Diplomacy (LNPD) organised the MTCP: Media and Public Diplomacy Course for International Participants 2022 from 15 to 19 August 2022. The course was attended by 27 diplomats from Laos, Tajikistan, Guyana, Panama, Egypt, Bhutan, Kenya, Samoa, Malawi, Mauritius, and the Philippines.
The five-day course was held virtually and gathered aspiring young diplomats from various countries. It aimed to equip the participants with a better understanding of the importance of public diplomacy and media and how this can be best utilised in delivering the government's policies and information. The participants were trained in communication skills, utilising tools and techniques in managing the public via traditional and new media, such as Facebook and Twitter as well as preparing press releases.
The course was conducted using an integrated teaching and learning format i.e lectures, discussions, and case studies. Among the modules covered during the course were Malaysia's Foreign Policy; Public Diplomacy & Foreign Relations, Diplomatic Press Release, International Media Relations and Coverage for Public Diplomacy, National Branding, Mastering New Media, Managing the Public on Social Media Platforms; and Handling Media for Diplomats (Theory & Practical). The modules were delivered by experts specialising in media and public diplomacy, namely Datuk Mokhtar Hussain, Dato' Zainul Ariffin Mohammed Isa, and Mr Govind Nair from Malaysia Press Institute.
Despite the training being held online, all participants were actively involved in the course. Based on the participants' feedback, they benefitted immensely from the course and look forward to applying their newly acquired skills and knowledge in their respective workplaces.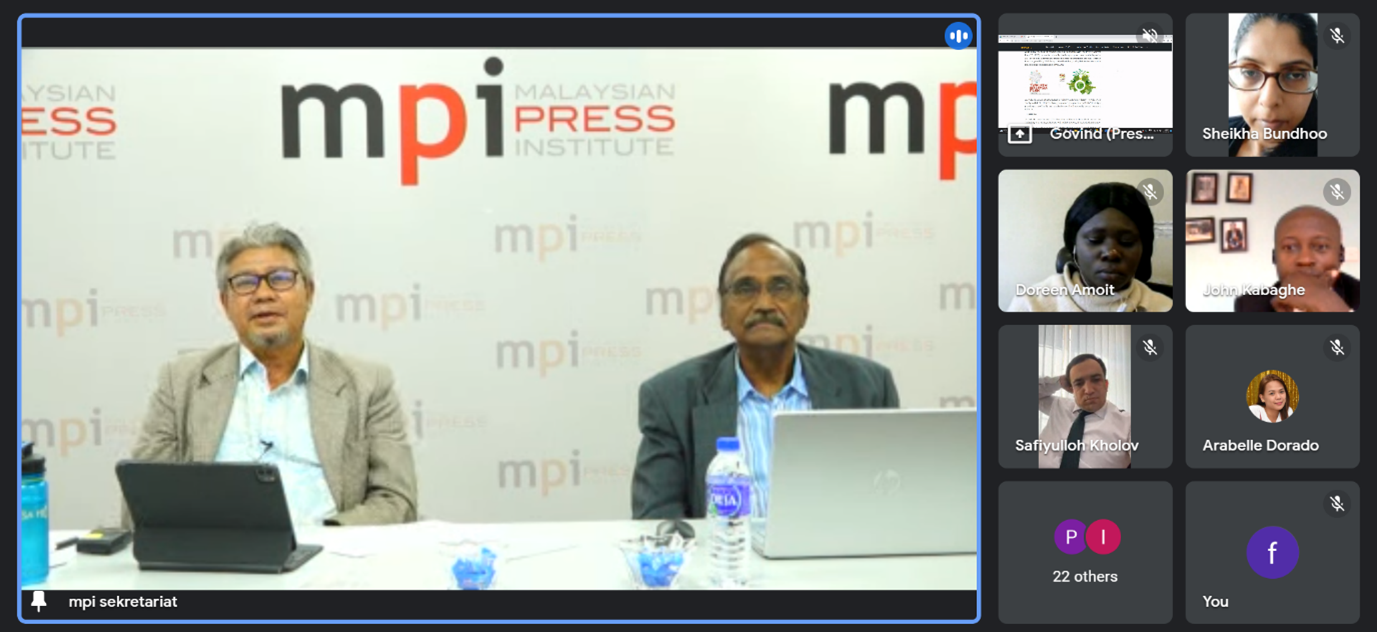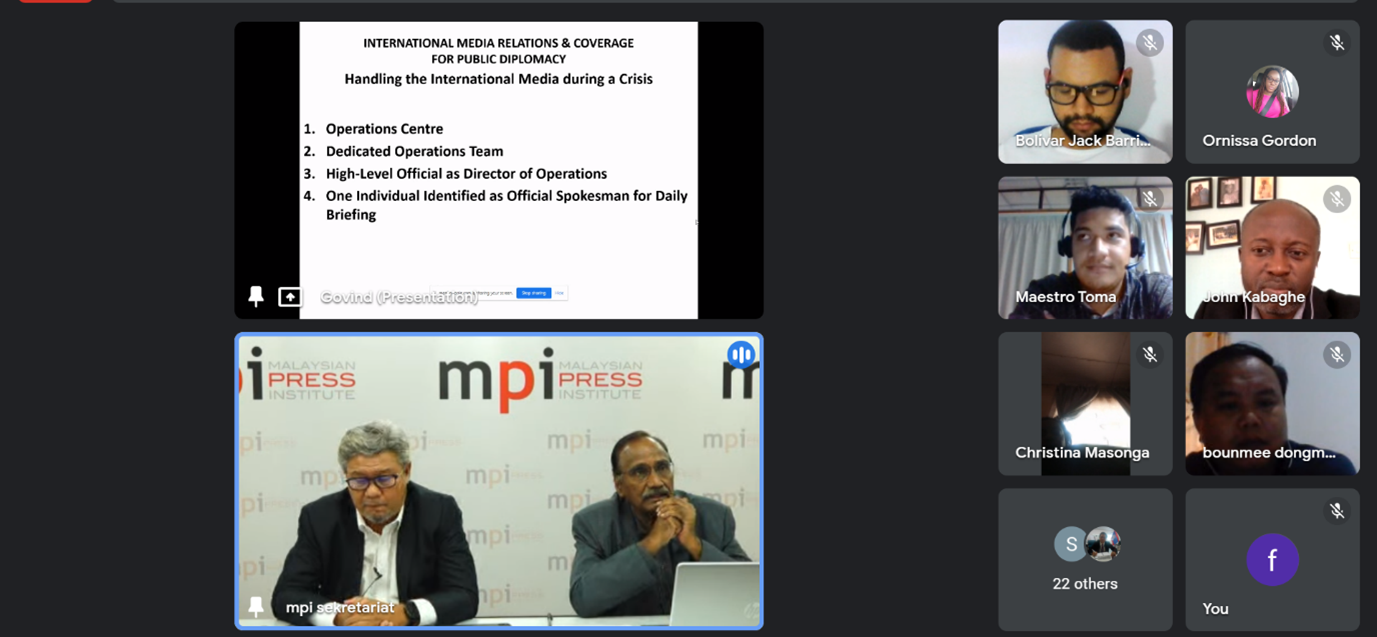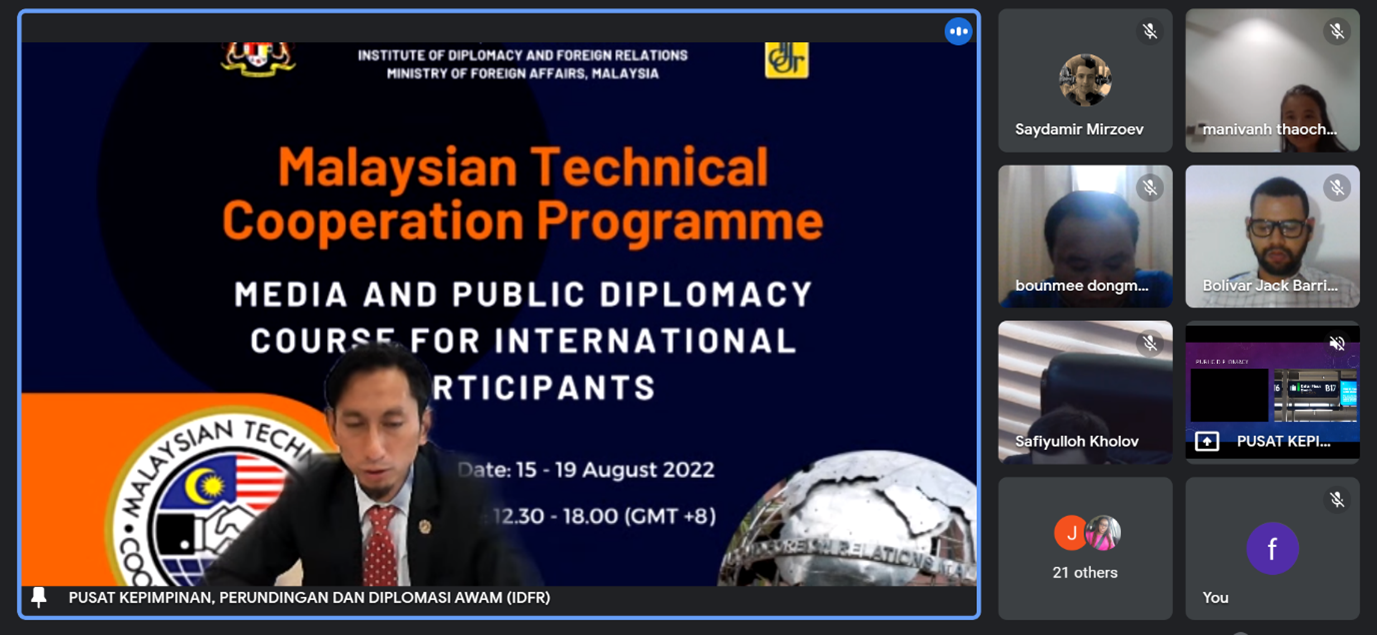 Prepared by:
Centre for Leadership, Negotiation and Public Diplomacy (LNPD)