Special Talk by Sir Mark Moody-Stuart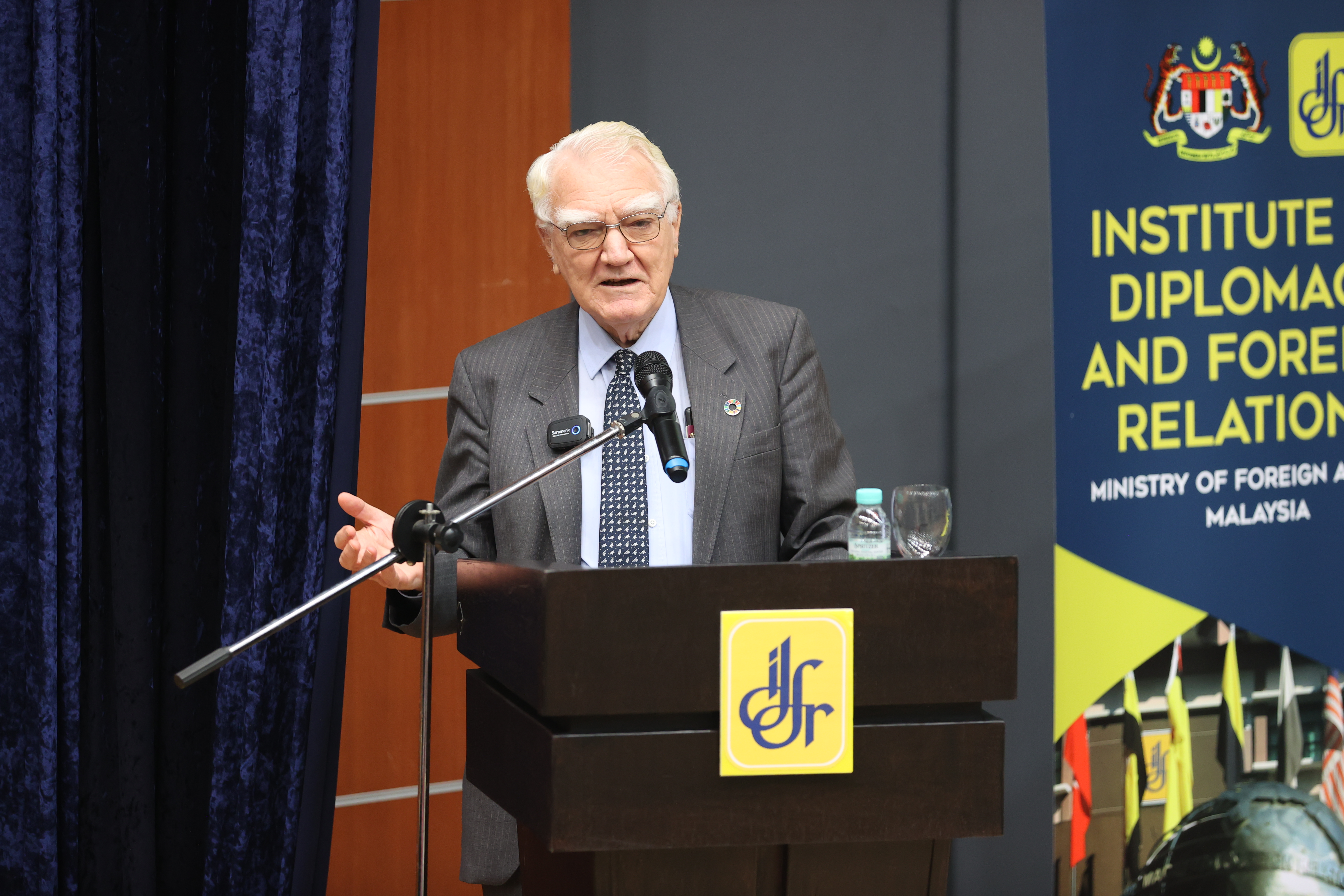 On 25 November 2022, IDFR's Centre for Political Studies and Economic Diplomacy (PSED) was privileged to co-host with the Institute of Malaysian and International Studies (IKMAS), Universiti Kebangsaan Malaysia (UKM), a Special Talk featuring Sir Mark Moody-Stuart, Former Chairman Global Compact Foundation, Former Vice Chairman Royal Dutch Shell and the Director of Saudi Aramco.
The talk titled Responsible Leadership in the Face of Energy Challenge was held in a hybrid mode with a total attendance of 138 participants from various government ministries and agencies, Malaysian Missions abroad, foreign embassies, state governments, as well as members of academia.
Sir Mark Moody-Stuart is a prominent figure in the corporate world, with 20 years of experience in leading top international corporations. He has also undertaken various global leadership roles, including UN Secretary General's Advisory Council for the Global Compact, Vice Chairman of the UN Global Compact Board (2006 to 2018), and Chairman of the Global Compact Foundation (2006-2022).
The event commenced with a welcoming remark from Ms. Nuryante Mohd Yazid, Director of PSED and was moderated by Professor Dr Sufian Jusoh, Director of IKMAS. During the one-hour talk, Sir Mark Moody-Stuart had shared his knowledge and lessons learnt on how best corporate leaders, state and non-state actors could work closely and constructively together in addressing challenges in regard to corporate sustainability, business ethics, and responsible leadership especially in the energy sector.
The engaging session also highlighted the significant role of corporate leaders and their commitment in undertaking responsibilities to address the global challenges which continue to evolve into more complex forms and highly demand urgent responses. The talk was then followed by a number of questions from the audience in the auditorium.
The event was then concluded with an engaging networking session with the participants and light refreshments were also provided.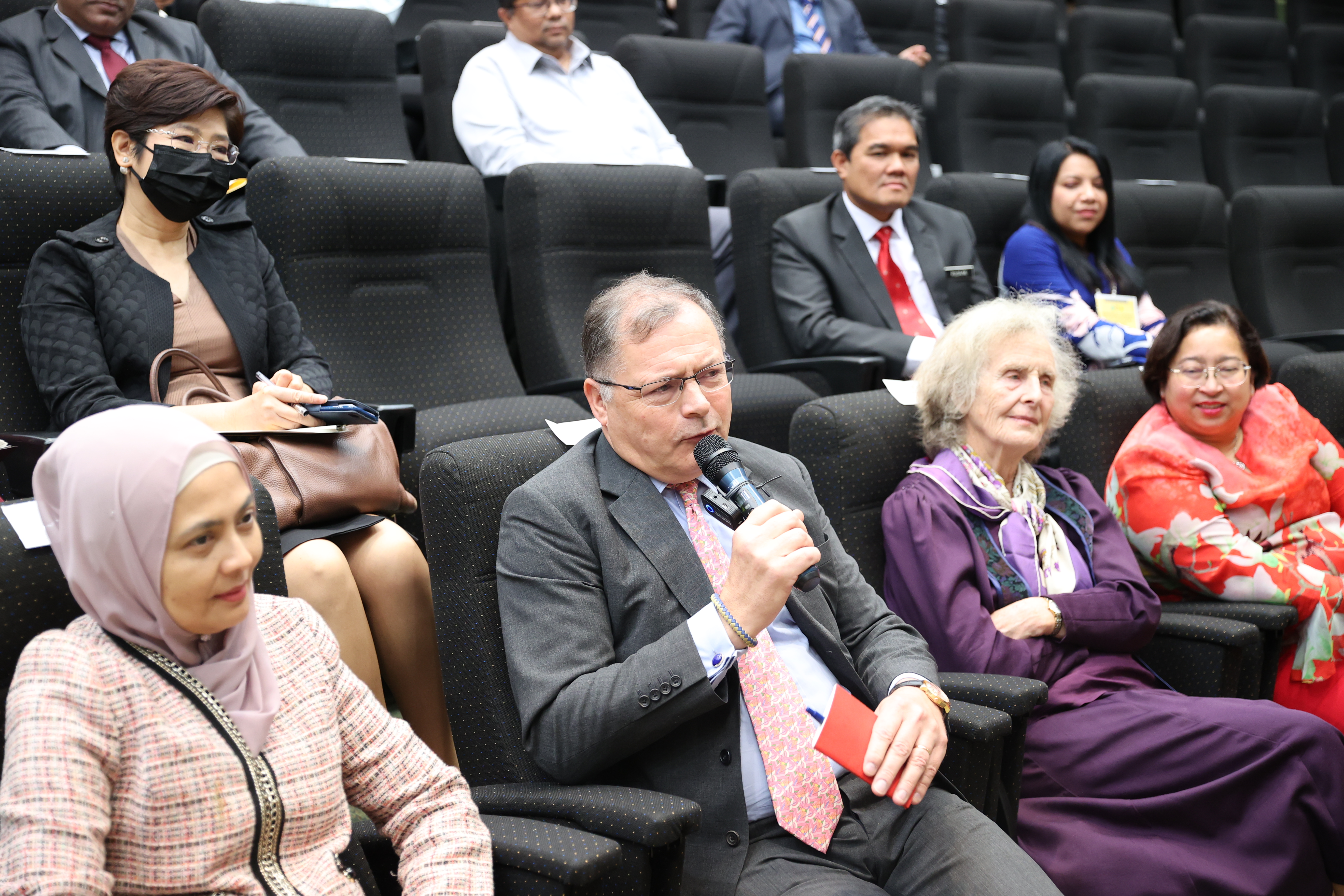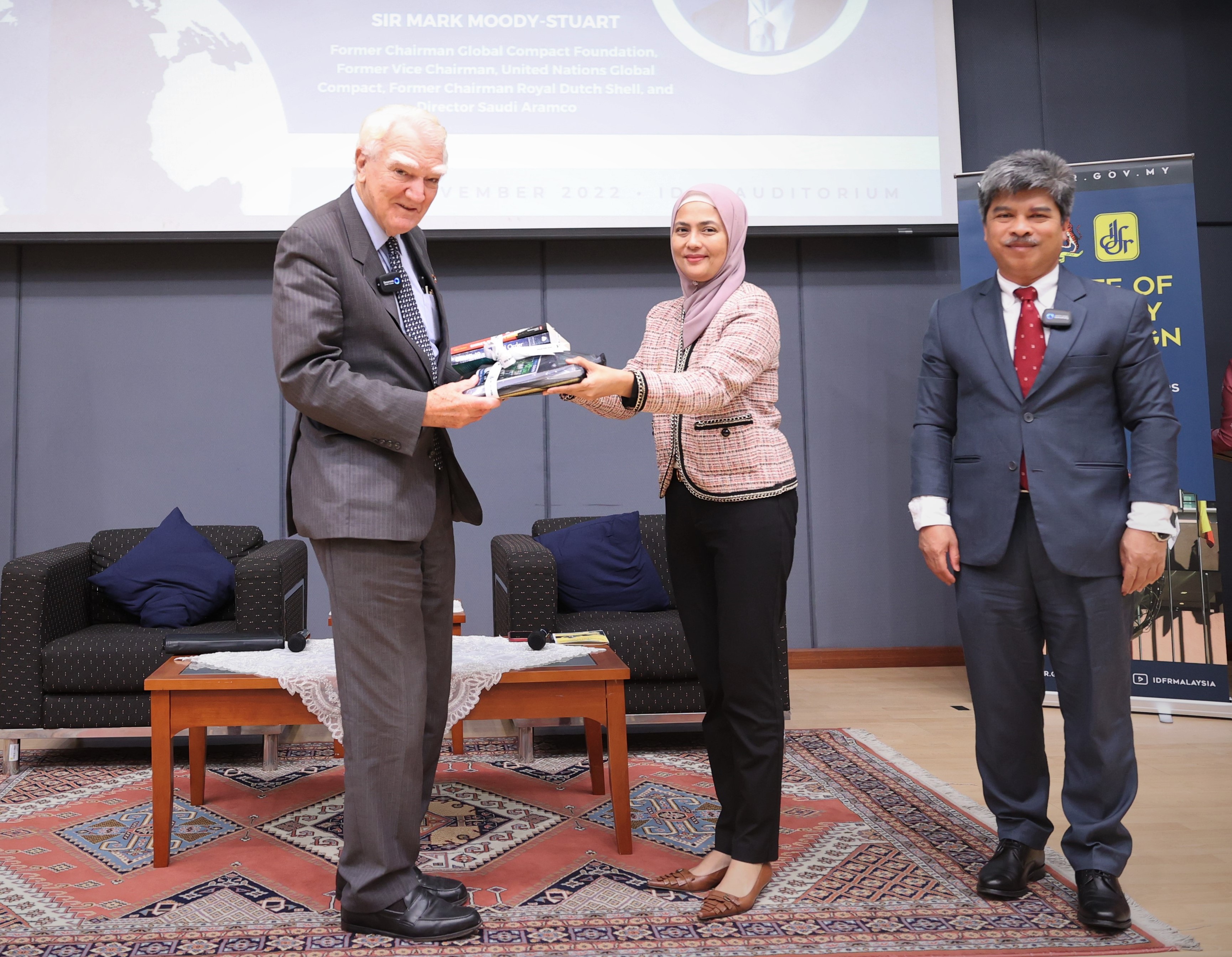 Prepared by:
Ms. Hanun Insyirah Ishak and Ms. Aida Yasmin Azhar
Centre for Political Studies and Economic Diplomacy (PSED)