Ministry of Foreign Affairs Innovation Day 2010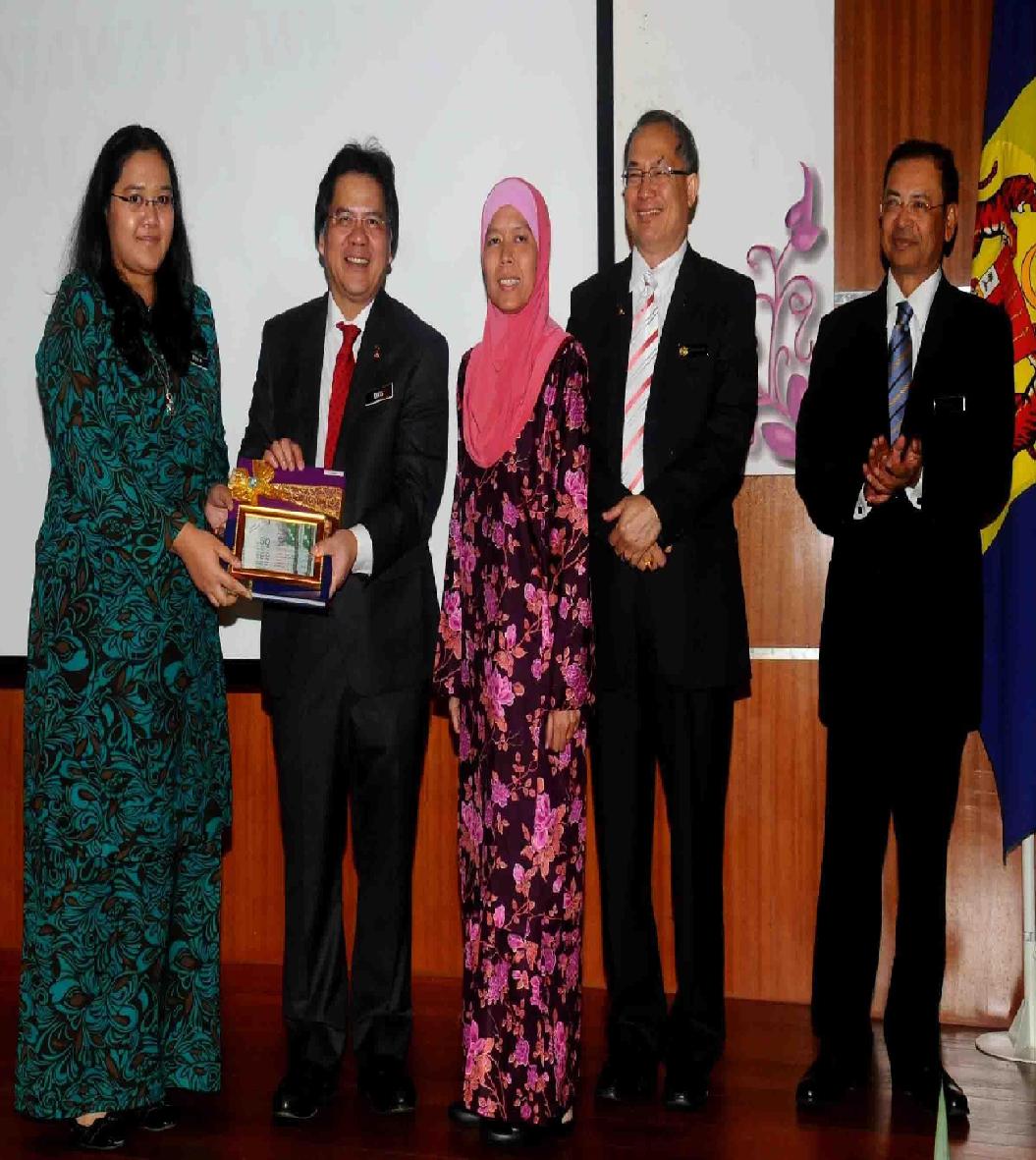 IDFR sole representatives, Puan Noraini Awang Nong and Cik Dzuita Mohamed were named as the winners under the intrastate category at the recent Innovation Day 2010 competition organized by The Ministry of Foreign Affairs Malaysia (KLN) on 20 December 2010.
The winners took home a cash prize worth RM1, 500.00 for their entry presentation entitled "The Ways to Promote IDFR and Wisma Putra" which advocates accessibility to IDFR and Wisma Putra websites through the use of smart phones and tablets in a timeless and borderless dimension. This system if developed will allow users the flexibility to access the respective websites on their own time, which in turn will contribute to the increase in the numbers of visitors visiting the said websites. The innovation envisaged that it is an effective and efficient way to promote IDFR and Wisma Putra as well as enhancing the image of both institutions.
This year's competition themed "Every Individual Can Innovate" is in conjunction with the Malaysian Government's desire to instill a culture of innovation among civil servants. The annual event for Innovation day will allow KLN's staff the opportunity to innovate and contribute new ideas to further enhance the efficiency and effectiveness of Ministry's systems, procedures and processes.
The Innovation Day 2010 was officiated by Y.B. Senator Dato 'Idris Jala, Minister in the Prime Minister's Department, Y.B. Datuk Richard Riot Jaem, Deputy Minister of Foreign Affairs and the Y.Bhg. Datuk Mohd Radzi Abdul Rahman, Secretary General of KLN. The competition divided into two (2) categories namely for home staff and abroad received a total of 25 entries from missions as far as Beirut, Paris, Sarajevo, The Hague, Tripoli and Wellington.
Y. Bhg. Dato' Ku Jaafar Ku Shaari, the Director-General of IDFR expressed the Institute's appreciation to Puan Noraini Awang Nong and Cik Dzuita Mohamed on their achievements in a special assembly held on 21December 2010. He hopes that their win will bolster the spirit of IDFR citizens to be more creative and innovative as well as to excel in various fields.
Other Latest Newsline
---