39th International Forum on Diplomatic Training (IFDT)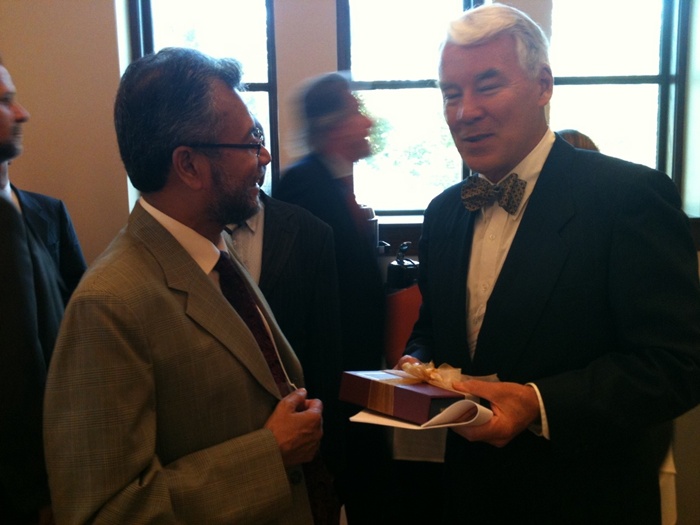 The 39th International Forum on Diplomatic Training (IFDT) was held in Boston, hosted by The Fletcher School of Law and Diplomacy, Tufts University from 25-28 September 2011. The Institute of Diplomacy and Foreign Relations (IDFR) was represented by Dato' Ku Jaafar Ku Shaari, The Director General of IDFR.
The IFDT, which was established in 1972, is chaired by the Diplomatic Academy of Vienna and the Edmund A. Walsh School of Foreign Service, Georgetown University. The IFDT met annually to share information about recent trends in diplomacy and experiences gained through training the diplomatic and international career.
This year, IFDT focused on the challenges facing diplomacy in the time of transition. Other topics discussed included Regional Cooperation in Diplomatic Training, Multilateral Diplomacy at the UN : The Power of the Better Argument, Wikileaks and Diplomatic Reporting, Diplomacy In Age of Transition, International Business Diplomacy, The Diplomacy of Transitional Justice, and International Environmental Negotiation.
As part of the programme, members of the forum went on an excursion to John F. Kennedy Presidential Library and Museum.