Asean-China Young Diplomats Training Course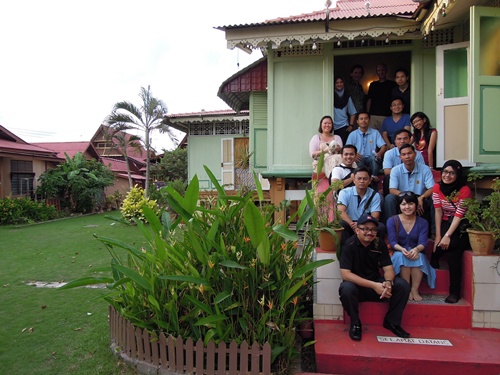 The ASEAN-China Young Diplomats Training Course 2011 was successfully conducted at IDFR from 5-16 December 2011. This first ASEAN-China Training Course was organized to commemorate the 20th Anniversary of ASEAN-China Dialogue Relations and it was attended by 16 young diplomats from Brunei, Cambodia, China, Indonesia, Lao PDR, Malaysia, Thailand and Vietnam.
The canvass of this course was the joint declaration on ASEAN-China Strategic Partnership for Peace and Prosperity 2011-2015, adopted at the 13th ASEAN-China summit in Hanoi in October 2010. In relation to the declaration, this course wasfocused on enhancing people-to-people exchanges especially between and within ASEAN member countries and China. In addition, the objective spelt out was also for ASEAN to foster and maintain friendly and mutually beneficial relations with external parties.
Throughout the training course, the participants were exposed to a variety of issues and topicsexemplified by real expertise on related issues concerning diplomacy and international relations from the Malaysian perspective. Among the topics included were Malaysia's Foreign Policy, ASEAN Regional Cooperation and Forum, Global Movement of the Moderates, International Negotiations, Security Issues and Challenges in South East Asia, Maritime Diplomacy and many others.
Apart form that, participants were also privileged to gain valuable insights towards understanding China and the United States of America through the sessions held with His Excellency Chai Xi, the Ambassador of the People's Republic of China to Malaysia and Mr. Jeffey D. Rathke, Counselor for Political Affairs, from the U.S. Embassy in Kuala Lumpur. Other aspects of the training course included the participants study visit to the historical city of Melaka.
The participants were indeed very thrilled and happy to have been given the opportunity to attend the training course. Many have expressed their contentment towards the organization and content as arranged by IDFR. Indeed, the instituted is honored for the confidence and trust given to conduct the first ASEAN-China Young Diplomats Training course.