IDFR Protocol and Etiquette Course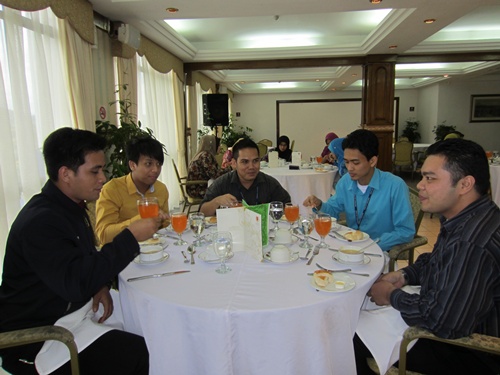 Corporate and Management Services Division IDFR has organised a Protocol and Etiquette Course on 19 and 20 December 2011. The course which was conducted by Puan Rahimah Yeop, Director of Academic Studies, Research and Publication IDFR was participated by 23 officers and staff of IDFR. The two-day course was focused on the usherers as well as officers and staff who frequently are involved in the protocol and etiquette aspects.
Throughout the course, participants shared various aspects of protocol and etiquette in official and unofficial events. On the first day, participants were given the exposure on the correct way of addressing VIP guests, protocol and ethics in public, at home, in office, while attending and when organising an event. In addition, the format of the actual writing of official letters was also shared where participants should now be able to write correctly especially the common aspects in official letters.
On the second day, participants were taken to the Civil Service Golf Club (KGPA), Damansara for a simulation exercise regarding table manners. During the session, participants were guided on the usage of cutleries and dinner table manners. The course was very useful for IDFR officers and staff since IDFR often organise official functions involving VIPs either within the country and from abroad.