A Talk On 'Malaysia's Foreign Policy' To The Participants of Perdana Leader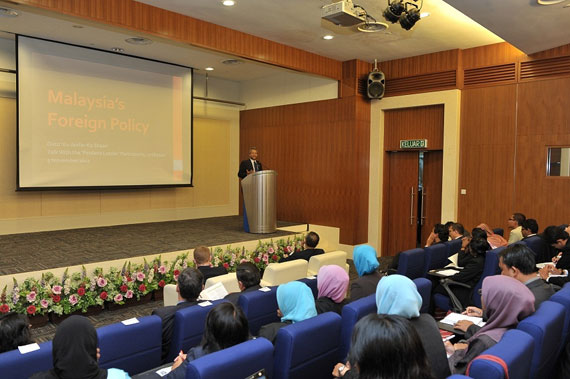 The Director General of IDFR, YBhg. Dato' Ku Jaafar Ku Shaari was invited to deliver a talk on Malaysia's Foreign Policy at the official opening ceremony of the Perdana Leader programme. The ceremony which took place on 5 November 2012 was officiated by UniRazak's President and Vice Chancellor, YBhg. Prof. Datuk Dr. Md. Zabid Hj. Abdul Rashid.
In his talk, The Director General among others explained the early days of Wisma Putra, elaborated on Malaysia's foreign policy priorities, as well as touched on its strategic plan and strategic objectives. The participants, consisting of 29 fresh graduates from numerous fields of study reciprocated the talk with intelligent questions.
The six-month programme which is a collaborative project between the Ministry of Youth and Sports, UniRazak and several other agencies, strives to polish and educate the chosen participants in a sheltered environment, where they will be given the platform to undergo suitable training and formal exposure to increase their leadership potential. The main objective of this programme is to produce competent and gifted young leaders in line with the countries current and future needs.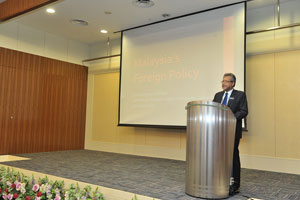 Reported by : Nadhirah Mohammad Zanudin
Office of Director General