Workshop On Public Diplomacy And Media Skills 1/2013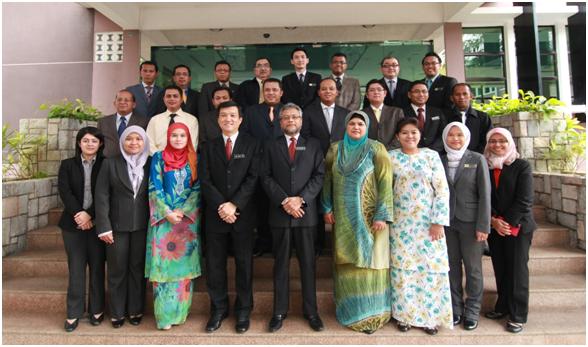 To start the New Year with a positive impact, the Training Division of the Institute of Diplomacy and Foreign Relations (IDFR) had successfully organised the Workshop on Public Diplomacy and Media Skills 1/2013, from 14 to 17 January 2013. The Workshop received an encouraging turnout from officers in various ministries and agencies namely from SEARCCT, MATRADE, Ministry of Defence, Ministry of Human Resources, Ministry of Health, Prime Minister's Department (PMO), Malaysian Timber Industry Board (MTIB), Land Acquisition Section and IDFR. A total of 25 participants attended the Workshop.
With the increase of instant dissemination of information and response to the diverse situations, it is vital to remain relevant, accurate and adequate in handling challenging issues through public diplomacy. With that in mind, the Workshop was conducted to equip the participants with the knowledge and skills in handling the media in the context of public diplomacy and advocacy. It addresses conceptual and practical aspects of public diplomacy and media skills through specific topics such as Public Diplomacy, Cross-Cultural Understanding, the Role of Media in Public Diplomacy and Effective Media Relations. Hands-on training also was conducted through Press Conferences and Media Interviews to groom the participants with skills, techniques and sufficient tools in handling the media.
Reported by : Alina Murni Md Isa
Training Division