Study Visit to Istana Negara, Jalan Duta, Kuala Lumpur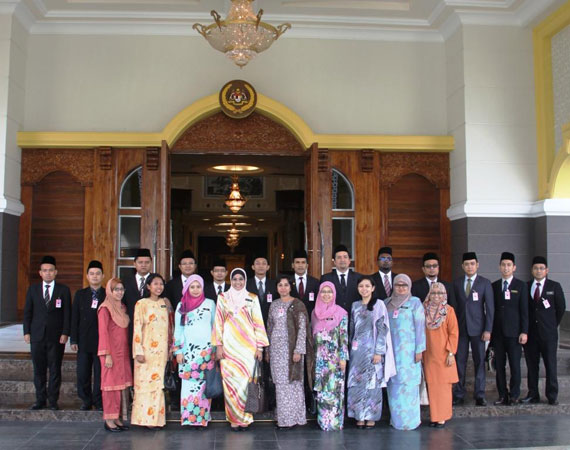 Participants of the Diploma in Diplomacy (DiD) 1/2013 went on a study visit to the new Istana Negara in Jalan Duta, Kuala Lumpur on 27 March 2013. They were given a special briefing session on the topic of Royalty and Palace Protocol by Mr. Sophian Ab Rahman, Palace's Ceremonial Officer. The session was indeed memorable and gave us such a valuable insight into the procedures and protocols about the National Palace. We were also given a short briefing on Royalty and Palace protocol and information about DYMM Yang DiPertuan Agong's family.
The highlight of the study visit was the mock ceremony on procedures and protocols involved in the signing in ceremony of a new Ambassador of Malaysia and foreign Ambassadors. The participants were given the opportunity to act as ambassadors in the smaller Balairong Seri where the event actually took place.
It was a very valuable experience and interactive session the participants had with Mr. Sophian Ab Rahman, who patiently answered all questions posted to him. The DiD 1/2013 participants were fortunate for being the first delegation allowed by the National Palace authority to have a tour of the new National Palace.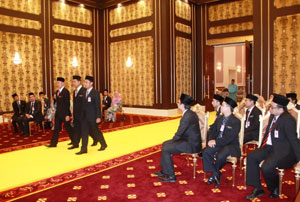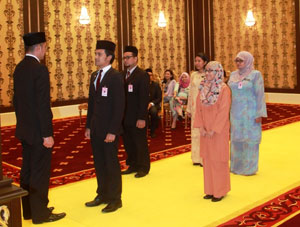 Reported by : Nur Adham Fazuan Mohd Nor
DiD Participant 1/2013