Workshop on ICT Strategic Plan (ISP), IDFR 2013 – 2015 (Siries 1)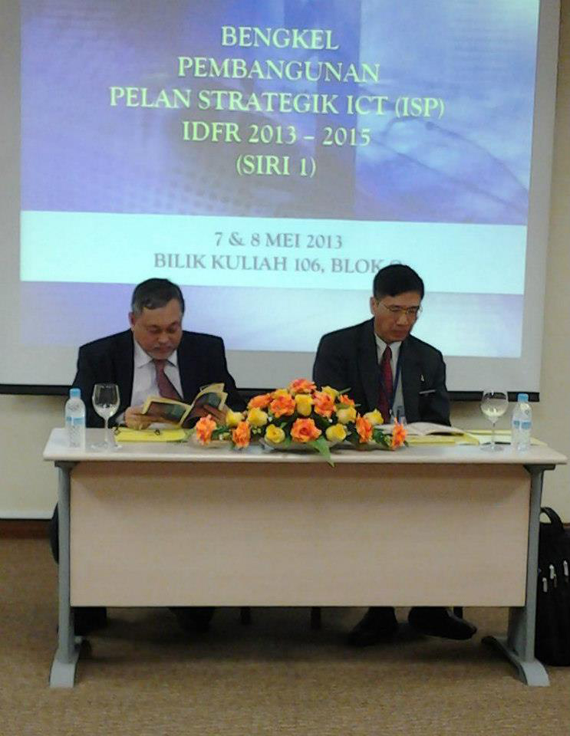 Information and Communication Technology (ICT) Section, Institute of Diplomacy and Foreign Relations (IDFR) conducted a workshop on ICT Strategic Plan (ISP) IDFR, 2013-2015 (Series 1) on 7 and 8 May 2013, at Lecture Room 106, Block C.
These two-days workshop was attended by 31 participants from all divisions. YBhg. Dato' Zulkifli Yaacob, Director of Corporate and Management Services cum Project Director for ISP Development Committee, IDFR, opened the workshop. In order to ensure the smooth running of the workshop, two (2) ISP Consultants from MAMPU, Mr. Lee Kok Seng and Ms. Sukhaila Angsor were also invited to attend the workshop and act as facilitators.
The objectives of this workshop are :
1. To submit the results of a survey on Feedback and Satisfaction on ICT Facilities Questionnaire;
2. To present the results of a study on the Systems Applications, Infrastructure and ICT Security;
3. To identify the SWOT approach in the scope of ICT in IDFR;
4. To obtain the current level of ICT infrastructure; direction, vision and mission; and
5. To share the analysis of issues, challenges, expectations, current and future environment of ICT.
As a whole, the workshop received good cooperation and commitment from all the participants, especially for the group discussions and presentations. The ICT Strategic Plan Workshop Series II and III are planned for July and August 2013.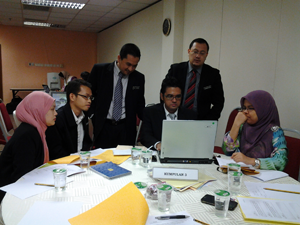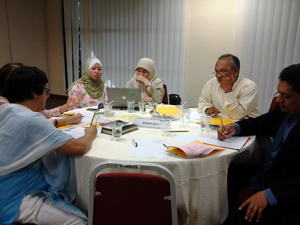 Reported by : Zaiza Haji Ali
Corporate and Management Services Division