DG's Message 2015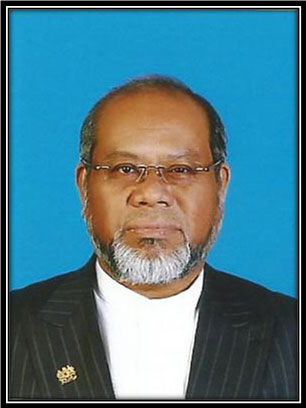 Bismillahirahmanirrahim
Assalamualaikum Warahmatullahi Wabarakatuh and Salam Satu IDFR.
As we celebrate the start of 2015, I would like to express my deepest appreciation to everyone in IDFR for your commitment, efforts and support for the past years in making this institution grow, thrive and ready to proceed with the next step in our transformation process.
The year 2014 saw IDFR embark on an arduous journey of transformation in line with the Government and Wisma Putra's drive "to transform the Government to be more effective in its delivery of services and accountable for outcomes that matter most to the rakyat" as well as "to move Malaysia forward to become an advanced, united and just society with high standards of living for all". In 2014, we had the opportunity to sincerely assess our internal strengths and examined our immediate need for dedicated and quality officers and trainers, secure additional financial resources and upgrade our infrastructural facilities considering that the vision and mission and objectives "to organize training courses, seminars, workshops, conferences and lectures in the field of diplomacy and international relations; to conduct research and analytical studies in diplomacy; and to provide consultancy services in the field of diplomacy and international relations" as set out at the inception of IDFR can be fully realized. I nevertheless believe that IDFR is on a sound foundation and with additional resources it could achieve much more and sooner.
There is still a lot of work ahead in 2015 especially in fulfilling our commitment as laid out in the Transformation Plan. We at IDFR need to focus and work in earnest to crystallize and clarify new concepts and approaches while developing new and exciting training programmes. These will be our challenges in 2015. Insya Allah, with the support of the Ministry of Foreign Affairs and the Government, I am optimistic that IDFR will be able to pursue the vision of becoming a regional and international Centre of Excellence for diplomacy and international relations.
Thank you.
YBHG. DATO' HUSSIN NAYAN
FORMER DIRECTOR GENERAL OF IDFR